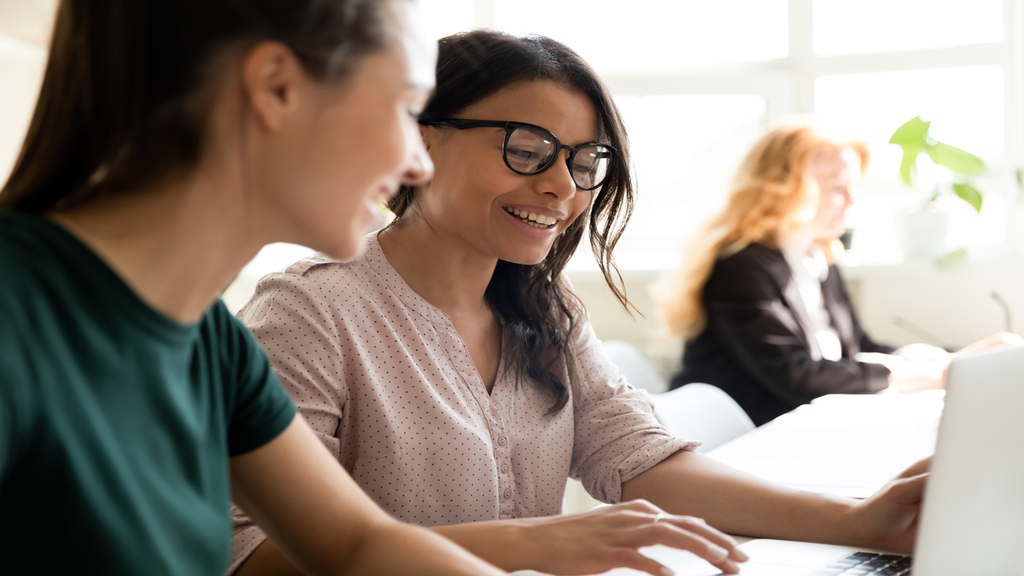 If you're an HR leader considering investing in Emotional Intelligence training, the choices can soon feel overwhelming.

First, any spending decision requires consideration and assessment. Allocating budgets must be done with an eye on the potential impacts and returns your investments can generate. So while EQ training is proven to be capable of delivering a transformative effect on your business, it is crucial you identify the right provider for your needs.

Only with the right provider can you be confident of maximising the returns on your investment in EQ training. But how do you make that choice, when you simply don't know the market or understand the nuances of the differences between each Emotional Intelligence training company?

If you're actively considering EQ training and workshops for your organisation, but you're unsure of your next steps as you attempt to finalise your chosen provider, this article will give you the tools you need to assess the best providers on the market.

We'll outline four must-have qualities for any EQ training provider pitching for your business, providing you with the key information you need to drive forward your organisation.
But first, some key things to avoid…

As executives and leaders of high-pressure organisations, it's essential to search for a provider who can meet your requirements and understand the world in which you operate. This isn't always easy.

Through our experience over the last two decades, we've seen time and again the same mistakes being repeated by companies who simply didn't have a full understanding about the decisions they were making.

Here are six things you shouldn't do when you're looking for your EQ training provider:


1. Don't find a provider that only offers a tool to measure EQ. Yes, you'll have measurements of the Emotional Intelligence held within your company. But then what? Without a clear training plan, you won't be able to make any improvements.
2. Don't find a provider that offers blunt and limited measurement tools. Emotional Intelligence is a highly complex field. Making progress requires deep analysis and an understanding of a range of competencies.

3. Don't find a provider that relies on pop psychology and U.S. movie culture. This reflects a fundamental downplaying of the academic and scientific basis on which Emotional Intelligence research is based.

4. Don't find a provider that uses a tool that isn't built on the competencies identified in the broadly accepted models of EQ. Over the last 30 years, peer-reviewed papers have found the same competencies arise again and again in high-performing individuals with strong EQ skills. If your provider doesn't reflect these competencies in their offering, you're unlikely to get the best possible results.

5. Don't find a provider that uses a tool normed on the general population rather than professional leaders. Community samples have the advantage of being easier to amass. But they do not reflect the typical profile of professional populations. Instead, spend time investigating providers who have normed their data against the type of people found in your organisation.

6. Don't settle. If you feel like you're making a compromise when you identify your EQ training partner – even if you can't fully pinpoint what that compromise is – then trust your gut. It's time to look again.
Now, here are the four essentials any EQ training provider should have:




1. A professionally-focused EQ assessment approach
To get the best possible results for your organisation, make sure your EQ training provider is used to dealing with, training, and improving the EQ skills of senior professional leaders. It is only by being centred on the professional world that you can be confident your training provider is a natural fit for your company.

At RocheMartin, we achieve this through the use of our proprietary ECR and ECR 360 profiling reports, two of the most scientifically advanced assessment tools available in the EQ market. Both were specifically developed for the organisational context and are based on an analysis of more than 15 years of scientific research.

The ECR measures an individual's EQ skills across 10 core competencies. It takes only 10 minutes to complete, is available in a broad range of languages, and acts as a powerful benchmark from which all future progress can be measured. The ECR 360 also includes feedback and exercises tailored to each participant.

The ECR can be used for both existing employees and for identifying potential recruits with the skills necessary to elevate your organisation's performance. Each participant receives 19 pages of dynamic, bespoke coaching advice based on individual scores, while a range of collateral support tools, including certification programmes and workshops, can reinforce their development further.


2. Experience and credibility
With so many providers to choose from, take time to examine the credentials and testimonials of those who make your shortlist. RocheMartin, for example, is co-founded by Dr Martyn Newman, author of Emotional Capitalists and a clinical and corporate psychologist with an international reputation in Emotional Intelligence. Judy Purse, our fellow co-founder, is a consulting psychologist with extensive experience in executive coaching.

Their credentials are supported by an expanding global network of specialist coaches. More than 2,000 certified practitioners use the RocheMartin platform in more than 50 countries around the world, helping to transform performance in both large and small organisations across all different cultures and industries.

Finally, ask to see a client list from your potential training provider. RocheMartin's clients include Google, Oracle, Citi Bank, Sky, Boeing, and Johnson & Johnson – a sure sign of the trust its expertise and results have generated over the last two decades.

3. An established EQ framework
RocheMartin's Emotional Capitalist framework has been built on more than 20 years of research. It is robust and proven to work, concentrating on the 10 core competencies of Emotional Intelligence identified by world-leading scientists and academics over three decades of investigation.

The Emotional Capitalist framework has been shown to identify the most effective leadership and management skills needed to succeed in today's fast-paced, competitive and disruptive business environment. Leaders who excel at the 10 core competencies have been shown to generate consistently better results than those who lack the same skills. The 10 core competencies are split into three groups:
The Inner Focus group, which includes self-knowing, self-control, self-confidence, and self-reliance.
The Outer Focus group, which includes adaptability, optimism, and self-actualisation.
The Other Focus group, which includes empathy, relationship skills, and straightforwardness.


4. Proven results and demonstrable impact
Ask your potential EQ training provider to point to the real-world success they have achieved through their methods. If they are unable to do so, you should consider this a major red flag.
Some of RocheMartin's results, for example, include delivering a 25% increase in empathy, a 21% improvement in relationship skills, a 17% leap in adaptability, and a 15% boost in overall Emotional Capital at global media giant Sky. While working with us, Sky experienced 20 consecutive quarters of growth and secured a buyout worth £40bn+.

At Oracle, our work helped 92% of salespeople to have a more positive attitude towards their work. Singtel saw its leadership engagement increase by 16%. Optus grew its leadership skills by 16%. And Boeing achieved an improvement in the Emotional Capital of senior executives of 7% in Year One and 9% in Year Two of its RocheMartin programme.

In fact, RocheMartin's EQ training has delivered measurable results in productivity, morale, creativity, inclusivity, mental health, and concentration.
"This continues to be one of the most acclaimed and effective leadership programmes at Sky to date."
- Ralph Tribe, Director for People, Sky
Use this four-step process for identifying world-class EQ trainers



As a senior HR leader, you'll know the value of finding world-class training providers. And you'll also know just how difficult that task can be.

With this article, we hope you now have the knowledge you need to assess an Emotional Intelligence training provider. And, in turn, we hope that will enable you to fulfil your organisation's ambitions, creating better leaders and enhancing performance across the business by measurably improving EQ skills in every department.


Interested in finding out more about RocheMartin's EQ training? Book a free consultation today.