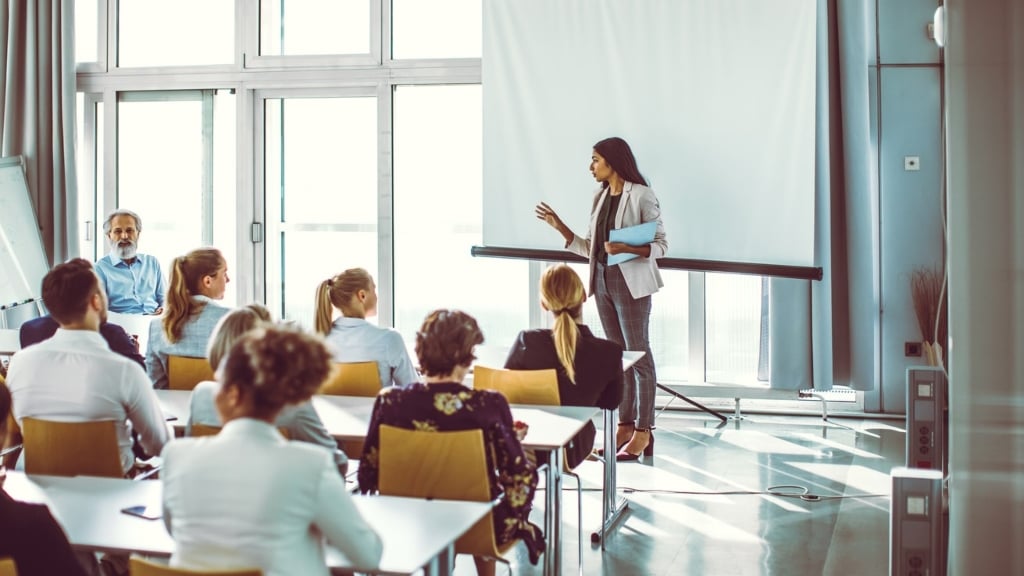 Selling coaching services is tricky. Potential customers can't easily see what they're getting for their money. Instead, they want to know if you have proven success, can measure results, and whether it can be tailored to their needs.
That's why so many coaches turn to Emotional Intelligence training to grow their business.
If you've decided that you want to add Emotional Intelligence coaching to your business to expand your services, you need a framework to use with clients.
This article outlines what makes a good Emotional Intelligence framework to turn your EQ qualification into a new revenue stream for your coaching business.
6 essentials to look for in an Emotional Intelligence training framework
To help you choose the right Emotional Intelligence training framework, we've created a six-point checklist:
1. Measurable - Can you measure the results? This is essential for gaining client buy-in and proving Return on Investment (ROI), especially as there will always be a coach willing to provide a less rigorous intervention for less.
2. Continuous growth - Is it a continuous learning programme or delivered as one-off training? Continuous means a long-term client for you and ongoing learning for your client.
3. Tailored - Is the training off the shelf or tailored to individual needs? Both in the way it assesses an individual's EQ and the support to help them develop.
4. Proven success - Is it scientifically backed and can they provide case studies?
5. Globally accessible - If your clients operate globally, you will need a solution that is multilingual so that everyone in the company can use the training.
6. Practical application - Is it designed with a commercial environment in mind, making it easy to transfer learnings into your clients' real-world scenarios?
In summary, the right framework allows you to prove ROI, ensure continuous learning, should be tailored to specific client needs and be easily accessible.
Four red flags to watch out for
Now that you know what to look for in a good Emotional Intelligence framework, here are some red flags to consider too:
1. Limited factors of Emotional Intelligence - Some Emotional Intelligence frameworks only cover four general factors of Emotional Intelligence. The ECR covers 10 researched and tested skills.
2. Assessments based on limited psychometric power - These often mistakenly distil EQ content to pop psychology.
3. Frameworks developed within the educational environment, rather than a specific business context - The skills on which they focus may not correspond to global models of Emotional Intelligence and the language used is often unrecognisable in the corporate world.
4. Frameworks normed against the average person - Rather than high-performing leadership professionals operating in high-pressure environments.
Combined, these failings make these frameworks unable to provide specific insights that could shape effective coaching.
It can often feel quite daunting to start coaching Emotional Intelligence once qualified. That's why the choice of framework is so important. It needs to be easy to implement, but not so basic that it can't really identify the challenges someone is facing.
Why coaches start Emotional Intelligence training with a psychological assessment
To kick-start a client's Emotional Intelligence coaching programme, successful coaches use Emotional Intelligence assessments - like the Emotional Capital Report (ECR).
Let's delve into why…
Successful Emotional Intelligence training programmes are underpinned by getting the right buy-in.
Participants need to feel this is an opportunity to understand themselves better, as this is more likely to drive the business result you were aiming for and deliver ROI.
There are three key steps to achieve this:
Focus on the individual's questions about themselves - too many people have negative perceptions due to a bad previous experience where they may have felt labelled. By focusing on the individual, they get more out of it and it feels collaborative.

Create psychological safety - without labels, employees feel more liberated by the results and can take steps to work towards goals based on their own values. This drives them to be the person they want to be.

Express empathy - with Emotional Intelligence, a coach can empathise with the individual. It validates their experience, reduces defensiveness and builds trust and confidence which helps support change.
RocheMartin's psychological assessment through the ECR is very unique. We ask about the individual's experiences that puzzle and challenge them and help to break down barriers so they can develop their skills and reach peak performance.
Take a look at this video to find out more:
Why the ECR is the 'go-to' for coaches
In a nutshell, the ECR enables benchmarking, monitoring, and measuring of ongoing EQ skills development.
It is built on over 20 years of the world's leading scientific and academic research and supported by RocheMartin's international normative database of 3,240 professionals from Europe, Australia, the USA and Asia.
In fact, RocheMartin's Emotional Intelligence model is derived from an analysis of almost 150 scientific and peer-reviewed papers. Over many years, the competencies identified from that data were refined. Specific behaviours were operationalised and applied to the professional context.
The result? A set of language and constructs that relate specifically to professional performance and are readily identifiable to anyone operating in a corporate setting.
Compared to other Emotional Intelligence frameworks, it enables coaches to:
Produce personalised skills benchmarks for every individual within a business in just 10 minutes -This is measurable and enables you to prove the impact of an Emotional Intelligence training programme at a later date.
Gain ready-made tailored training exercises -

An ECR 360 report includes feedback and exercises tailored to each individual participant which provides a clear path for them to develop their skills.

Reach a wider audience with region and language-specific training - The ECR report is available in a broad range of languages.
For more coach and client case studies, take a look at this guide: How to grow your coaching business with Emotional Intelligence
"I keep coming back to RocheMartin because the tools are so simple. There are 10 competencies. They're easy to understand. My clients like the graphs. The tools look good. It's accessible, and I love all the information behind the ECR 360. The planner at the end is very nice to set out goals and reminders. And the portal has never let me down. It just works."

Barbara Nugent, Transilient Coaching Limited and EQ
Start your Emotional Intelligence coaching journey today
Choosing a framework that provides clients with measurable results is essential to gain initial buy-in and ensure long-term engagement. It also helps justify your price by proving ROI.
For you to easily kick off an Emotional Intelligence training programme, you need a solution that's easy to implement, yet sophisticated enough to identify challenges and create a tailored development plan.
Get the certification, enquiries and long-term engagements you need to grow your business today. Find out about our Emotional Intelligence coaching and certification here now.