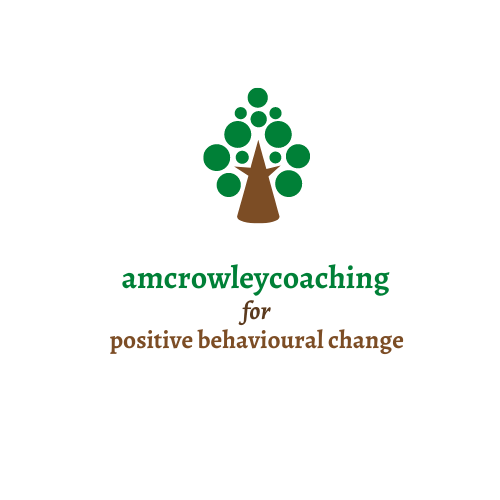 Industry
Business and Professional Consulting Electronic engineering and manufacturing Financial and Legal Services Government and Public Services (Ireland) Healthcare (Ireland) Higher and Further Education (Ireland) FMCG and Wholesale Medical Devices Pharmaceutical GBS, materials management and manufacturing Technology, Technical Support and Cloud Computing
Regions served
Europe
Services
Coaching
Executive Coaching
Leadership Development
Emotional Intelligence
amcrowleycoaching.com
Anne Marie Crowley is a sole-trader Trainer and Coach in Behavioural Change based in Ireland since 2012 after a long career in human resource and learning management in both the private and public sector. With a 'heart that listens' Anne Marie brings more than three decades of knowledge, experience and learning from her career in education, research, business and life coupled with a deeply-held belief in the potential of all people to become who they want to be for a complete fulfilled life: not just professionally but in all life's messy, wonderous human aspects.
In both coaching and training, Anne Marie Crowley goes with the client (individual or team) on a journey of discovery to understand their behavioural change needs, then, once clarified, help uncover what may be holding them back so that they can move forward to live their best life professionally and in their whole world. With a focus initially on needs identification and assessment, Anne Marie's approach is totally client-centred to help achieve the client's own goals and work with them at a deeply personal level to identify where they want to go, supporting them in getting there including how to unblock what might be holding them back. In addition to her 30+ year career in education, business, human resource management leadership, training, coaching and development consulting, Anne Marie brings to all her clients latest international practice, literature and research in coaching and training, as well as her considerable acumen as a Coach and Trainer coupled with her own ongoing continuous professional development. All Anne Marie's clients give great feedback on their experience and can be checked out on her website amcrowleycoaching.com and on LinkedIn: annemariecrowleycoaching.
Anne Marie's current skillset includes:
• Executive, Leadership and Personal Training/Development
• Executive and Leadership Coaching • Career Change Coaching
• Behavioural Change Coaching and Training Workshops
• Emotional Intelligence Psychometrics: EQi.20 and ECR
• Supporting Jungian-Related Assessment: MBTI, Insights, DiSC
• Writing, editing and learning resource development.
Anne Marie's training and qualifications include:
• Foundational Programme in Team Coaching CCMI - pending March 2023
• Accreditation in Coaching at Senior Practitioner Level, EMCC
• Certified Practitioner in Emotional Intelligence Psychometrics: EQi.20 and ECR
• Diploma in Coaching – Newcastle College
• MSc in Training – University of Leicester
• Master Trainer Programme - Irish Management Institute/University College, Cork
• BA and Higher Diploma in Education – University College, Cork.
Anne Marie Crowley has been involved with leadership development since she joined the Human Resource and Learning Management profession in 1989. Her role has included the design, delivery and evaluation of leadership development both in-house and as an external consultant. Anne Marie is an Associate of the Irish Management Institute on their Higher Diplomas (Level 9/Masters) and programmes for management/leadership development and is also a Lecturer with University College Cork on their Higher Diploma in Leadership Development (Level 8, Honours Degree).
Services
Emotional Intelligence
Anne Marie Crowley is a qualified Practitioner in Emotional Intelligence Psychometrics: both the EQi.20 (2017) and the ECR (2021). Anne Marie incorporates both instruments in her coaching and training practice in both individual and in group settings and has been working with Emotional Intelligence learning, training and development since 2008.
Coaching
As a qualified and accredited Coach at Senior Practitioner level (EMCC), Anne Marie Crowley's purpose is to help the client achieve positive behavioural change in their whole life, whether as an individual or a team. Current coaching contracts involve one-on-one career change coaching and coaching for executives, leaders and managers.
Executive Coaching
Anne Marie Crowley provides coaching for executives on all aspects of behavioural change integral to their roles. Initially as an internal coach until she set up her own business in 2012, Anne Marie's clients for executive coaching span Irish owner-managers, to senior directors of multi-national companies to senior executives in the Irish public sector.
Leadership Development
Anne Marie Crowley has more than 3 decades experience in leadership development including needs assessment, design, delivery and evaluation. In addition to coaching for leadership, Anne Marie is currently designing and delivering leadership development workshops as well as delivering a 'leadership and management' module for clients of University College Cork as part of their Higher Diploma in Leadership Development.