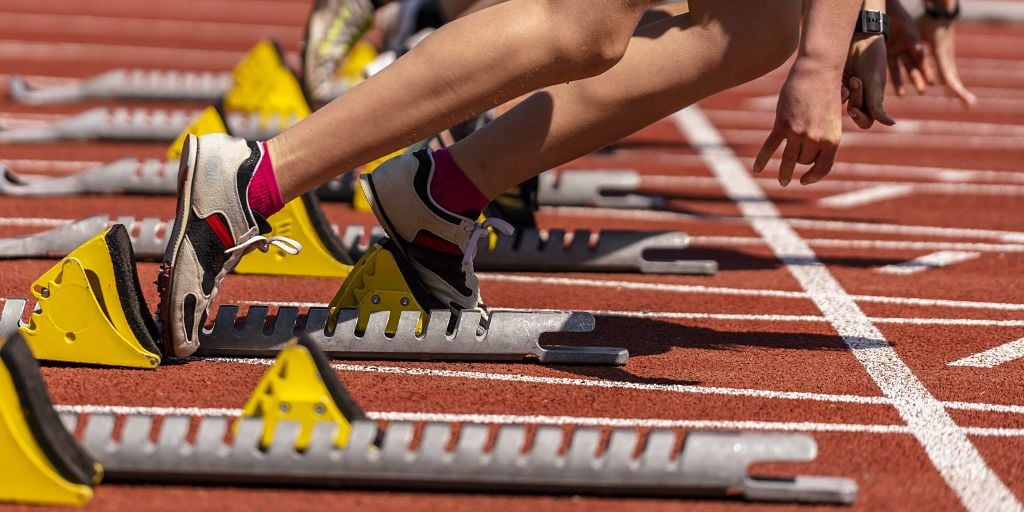 Today's business environment is more competitive than ever. Remote working and a globalised economy has only intensified the pressure, creating a talent pool stretching beyond borders and traditional restrictions. So how, in this environment, do you get ahead? How do you drive sustainable excellence in performance for both you and your wider team?
Only Emotional Intelligence (EQ) training offers the consistent results leaders and teams can rely on to advance at pace. EQ has been scientifically proven to deliver clear professional growth and enhanced performance levels across all levels of an organisation, both in employees' soft skills and in bottom-line financials.
That combination makes it essential in 21st-century business. Essential for giving us the insights we need to be at our best. Essential for understanding how emotions shape our decisions and actions. And essential for being able to recognise this in real-world situations, where EQ knowledge can secure better performance on an enduring basis.
In this guide, we'll explore what Emotional Intelligence training is, who it is for, how you can access world-class EQ training, how much it costs, and exactly what benefits you can expect to see.
What is Emotional Intelligence training?
Emotional Intelligence training is the fastest way to get equipped with the 10 core skills that have been scientifically proven to be shared by the world's best leaders.
By embracing Emotional Intelligence (as defined and measured by the Emotional Capital Report), you are leaning on scientific and academic rigour to enhance both your own performance and the performance of those around you.
RocheMartin's Emotional Intelligence training covers six core principles:
The background of Emotional Intelligence and the neuroscience that underpins it
Why Emotional Intelligence is so effective at driving results
The 10 essential competencies of emotionally intelligent leaders
How to assess your current Emotional Intelligence skills
The benefits you'll see from developing your EQ skills
How to measure your Emotional Intelligence progress
Who is Emotional Intelligence training for?
Traditionally, RocheMartin's EQ training programmes are attended by business leaders, HR directors, line managers, executive coaches, teams, and private individuals.
However, Emotional Intelligence training is suitable for any professional seeking to advance their performance at any level of an organisation. It is also proven to help secure better performance among teams. Let's take a moment and ask yourself these five questions:
Are you tasked with improving the professional performance of others?
Are you interested in developing your own career and accelerating your progression by acquiring skills and competencies others are missing?
Are you working (or have ambitions to work) in a high-pressure and complex business environment?
Are you looking for a proven way to get the most out of yourself and those around you?
Do you have overall responsibility for the performance of an organisation or department?
If you answered 'yes' to any of these, EQ training is an appropriate and strategic choice in your continued professional development.
Whatever your current situation or challenges, we are able to welcome you into a training programme knowing that you will see quick, direct and measurable results that impact all areas of your professional life.
Where is Emotional Intelligence training most relevant?
Over the last 20 years, RocheMartin practitioners have seen Emotional Intelligence training deliver tangible results in several different use cases. These include:
Leadership development, where senior professionals gain a greater understanding of their colleagues' motivations as well as the confidence to handle difficult conversations with empathy and understanding. As a result, those leaders are more trusted and respected by their team and peers, and generate consistently better results than contemporaries who are not equipped with strong EQ skills.
Cultural transformation, where strong Emotional Intelligence skills give HR leaders and business figureheads the capacity to bring company values into day-to-day lived experiences and practical behaviours.
Diversity and inclusion, where highly developed EQ can help leaders and HR teams to create a psychologically safe environment in which all team members flourish and thrive. Only through a commitment to empathetic understanding and trust can every team member feel valued. Emotional Intelligence training provides the competencies and behaviours needed for that environment to grow.
Wellness and wellbeing, where core EQ competencies such as resilience, self-confidence and adaptability are key to ensuring that distressing situations and emotions do not develop into longer-term mood and anxiety disorders.
Recruitment and selection, where psychological profiling based on RocheMartin's 10 Emotional Intelligence competencies can help HR teams consistently discover employees who are a better cultural fit for their organisation and more likely to deliver sustained, long-term results.
Sales team empowerment, where Emotional Intelligence can ensure more deals are concluded more quickly and more profitably, while simultaneously equipping sales staff with the mental tools they need to continue to perform well as they encounter inevitable setbacks and challenges.
The different Emotional Intelligence training options
Busy professionals have demanding lives and congested calendars. That's why RocheMartin's Emotional Intelligence training programmes are available in four different formats.
Workshops and keynotes are ideal for instilling Emotional Intelligence principles in ambitious teams looking to collectively advance their professional performance.

Emotional Intelligence certifications

are excellent for HR professionals and executive coaches, because they equip practitioners with the knowledge and confidence to deliver EQ training to others.

SmartCoach

online coaching is perfect for busy leaders who are committed to self-improvement but rarely have the diary availability to attend in-person workshops. By providing webinars and videos on demand, SmartCoach supports leaders looking for continuous training, development and improvement in their own performance. It also includes a dedicated module on Optimism, which is a key leadership trait.
One-to-one feedback and coaching sessions provide tailored EQ assessments, feedback and learning tasks based on ECR profiles. Ongoing coaching sessions enable progress measurement and identify further steps leaders can take to advance their EQ.
"What does self-confidence mean? What does empathy mean? What does it take to build powerful relationships? The ECR gives you a very clear structure. All of these competencies can be measured and you can manage the development progress."

Maria Grigorova, Global Growth Acceleration Director, Mars Inc.
The benefits of Emotional Intelligence training
Advanced Emotional Intelligence skills have been consistently shown to translate into higher performance across an organisation. Companies staffed by employees equipped with high levels of Emotional Capital tend to enjoy happier workplace environments, higher levels of productivity, longer retention rates, better sales results, and improved financial performance.
HR leaders
HR leaders equipped with strong Emotional Intelligence skills are adept at:
Managing diverse and multi-generational teams with empathy and understanding. This is particularly important for an emerging generation of workers who value personal relationships and social consciousness in the workplace.
Supporting mental health in the workforce with appropriate frameworks and encouragement of self-reliance. Giving employees the reassurance of a supportive workplace drives up productivity and retention rates.
Moving company values into a daily lived experience. This alignment prevents a jarring disconnect, where employees can become disillusioned by working for a company that says one thing in public and does another in private.
Building cohesion, trust, effectiveness and a welcoming atmosphere. Environments characterised by these traits have been shown to encourage a higher quality of work, often delivered at faster than usual speeds.
Increasing employee satisfaction, retention rates, engagement levels and commercial performance. Those four areas are primary indicators of whether a company is capable of holding onto its best employees for the long term.
Developing self-actualisation among the workforce. This key motivational tool helps to keep employees engaged, leading to better results, healthier workplaces and longer retention rates.
Reaping the benefits of enhanced negotiation skills. By investing in EQ training that deliberately builds and refines trust and interpersonal relationships, agreements are reached quicker, easier and more frequently.
Being better able to focus and manage their mood. This is reflected in happier teams who are not fearful of the environment in which they work.
"Today we are competing on the basis of time and talent. How you attract, retain and motivate your people, how you treat your customers and how well your company is led are the vital differentiators in business today."

Dr Martyn Newman, Founder and Chairman, RocheMartin
Sales teams
Sales teams equipped with strong Emotional Intelligence skills are adept at:
Using self-confidence and self-assurance to accurately qualify prospects during the initial engagement. This minimises the time wasted on leads unlikely to convert and enables teams to concentrate on their most profitable work.
Showing empathy to deepen their knowledge of their prospect's situation and needs. This helps to forge deep emotional bonds between a sales professional and their prospect, increasing the chances of a successful deal being agreed.
Maintaining a winning mindset when deals do not materialise by calling on strong reserves of optimism. Sales professionals will inevitably face set-backs during their career. How they deal with those difficulties defines the success of their future career.
Building successful relationships that help prospects through the nurturing stage and moves them closer to completing a deal.
Overcoming last-minute curveballs that could jeopardise a deal by being adaptable in the face of unforeseen circumstances. When last-minute requests threaten to derail provisional agreements before they are formalised, emotionally intelligent sales representatives are more likely to succeed in the face of adversity.
"The RocheMartin Emotional Intelligence platform has completely transformed our business development culture. Our sales team is more confident in its approach and this has led to exceptional results."

Daniel Van den Broeck, Senior Vice President, Applications Northern Europe, Oracle
Managers
Managers equipped with strong Emotional Intelligence skills are adept at getting their staff to:
Buy into a vision. By clearly painting a picture of where the organisation is headed and what employees are trying to achieve, both collectively and individually, you help to increase retention rates.
Perform at their best and achieve their objectives. By engaging their team and instilling enthusiasm and confidence, emotionally intelligent managers consistently perform better than their contemporaries.
"Not having Emotional Intelligence in my toolkit is like not having a Phillips screwdriver in my toolbox."

Kathleen Halligan, Business and Leadership Coach
Emotional Intelligence training in action
World-class EQ training can have an immediate impact on the performance of a business. RocheMartin has worked with some of the most complex, successful and wide-reaching organisations on the planet. Each time, our Emotional Intelligence insights have delivered measurable progress and improvements.
In the UK, our work with media giant Sky helped the business to experience 20 consecutive quarters of growth. Our efforts were focused on facilitating a cultural transformation. Senior leaders attended Emotional Intelligence training and completed individual ECR assessments.
Jeremy Darroch, Sky CEO, says: "One of the great things about the ECR is that it puts a lot of these concepts into the language of business and a lot of people respond very well to that." Ralph Tribe, Director for People at Sky, adds: "This continues to be one of the most acclaimed and effective leadership programmes at Sky to date."
At international software company Oracle, one participant in our Emotional Intelligence training programme hailed it as "the best training I have received in 20 years in the technology industry."
Our task was to improve the soft skills and relationship-building capabilities of Oracle's sales staff. By focussing our work on how sales leaders could better connect with colleagues and customers, and by providing practical, actionable tips for managing their performance, we enabled 92% of Oracle's salespeople to have a more positive attitude towards their work and 89% to feel more confident in their abilities.
Other results from RocheMartin EQ training include:
Singtel leadership engagement jumping by 16% and customer engagement increasing by 12%
Boeing improving the Emotional Capital of senior executives by 7% in Year One and 9% in Year Two
Emotional Intelligence training costs
EQ training is a strategic investment in your future success and a proven way to boost your individual and collective performance.
The ECR Self (£79) is a hugely affordable first step in Emotional Intelligence training, while a full ECR is just £360.
If you are looking to invest in Emotional Intelligence training across your business, a RocheMartin workshop costs £5,500 per half-day. An ECR Certification, which enables a member of your team to run EQ programmes in-house through our Train the Trainer initiative, costs just £2,990.
Emotional Intelligence training FAQs
Can I get one-to-one EQ training?
Yes. One-to-one Emotional Intelligence training is highly recommended. It enables a participant to receive appraisals and feedback based entirely on their own skills, objectives and measurable progress. One-to-one EQ training is available either directly from RocheMartin's team of experienced practitioners or from a RocheMartin certified coach. In each case, the Emotional Capital Report will be used to provide personal feedback, advice and benchmarks.
Can I get EQ training online?
Yes. SmartCoach is RocheMartin's proprietary solution for delivering Emotional Intelligence training to participants anywhere in the world entirely at their convenience. It features classes and webinars led by Dr Martyn Newman, the world's foremost authority on Emotional Intelligence, so all students using SmartCoach are guaranteed a world-class introduction to the core competencies and skills needed to thrive in the modern workplace.
Can I organise EQ training for my team?
Yes. Our workshops are designed to introduce Emotional Intelligence to a large group of people, giving every member of your team valuable insights into the 10 core EQ competencies of high-performing individuals.
Does EQ training actually work?
Yes. Emotional Intelligence training gives participants the skills and insights they need to deliver consistent performance improvements at all levels of an organisation. Our track record of success includes real-world results at Sky, Boeing, Singtel, Mars Inc, Oracle, and Google.
Is Emotional Intelligence proven as a concept?
Yes. Academic, scientific and psychological research has consistently shown the link between Emotional Intelligence and the world's best performing leaders and companies. In 2003, Professor Raj Sisodia found that 72 companies with high EQ scores enjoyed 10.5x more growth than the S&P 500 over a 15-year period.
Can I measure my EQ development?
Yes. The ECR enables participants to benchmark their scores across 10 core Emotional Intelligence competencies. When you complete another ECR a few weeks or months later, you can quickly see the areas in which your performance has improved.
Investing in EQ training is the only sensible way forward
Emotional Intelligence training is essential for any forward-facing company, leader or future leader who is determined to take control of their own destiny. An emotionally intelligent professional is equipped with powerful skills that others are lacking, giving them a critical competitive advantage that can reap rewards on an ongoing and long-lasting basis.
Contact us today to discuss your EQ training options and take the first step towards a higher performing, more productive and more profitable future.