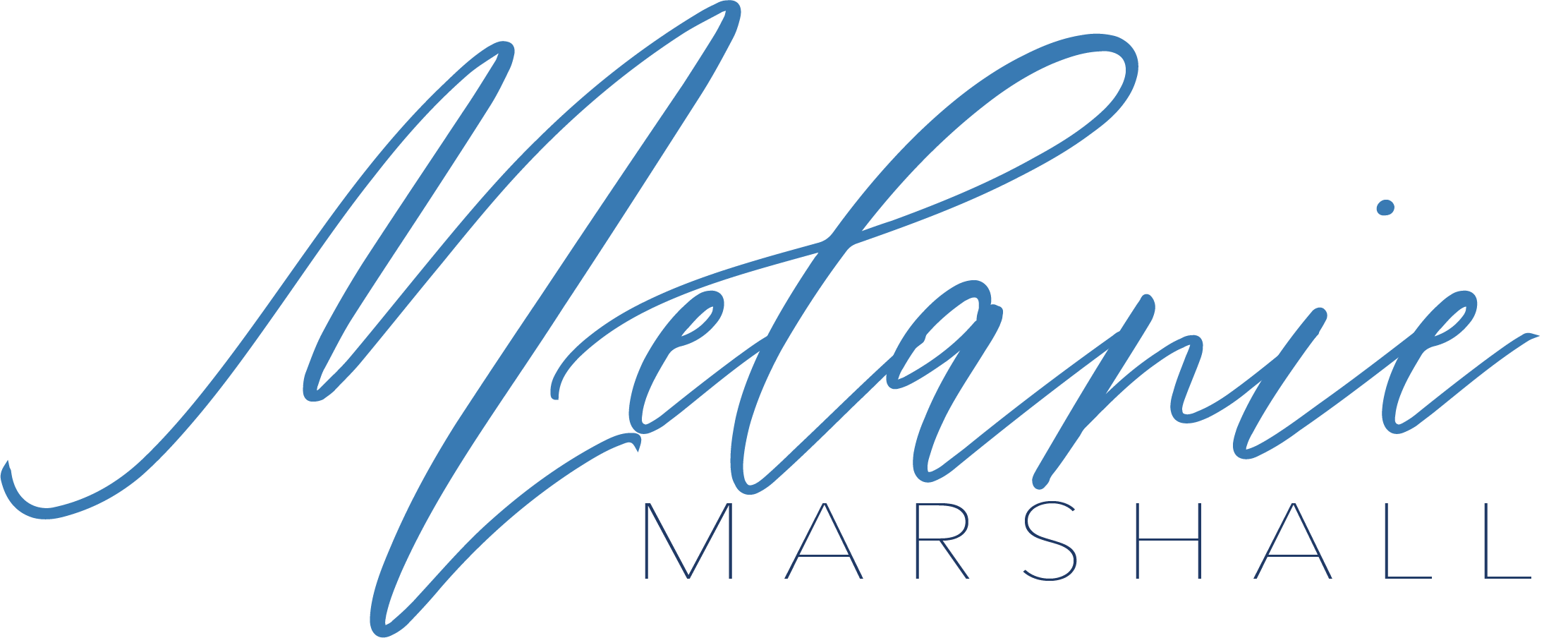 Industry
Hospitals, Health Services, and State Government
Regions served
Asia Pacific
Services
Coaching
Executive Coaching
Team Coaching
Leadership Development
Culture Development
Emotional Intelligence
Women As Leaders
Change Management
Melanie Marshall
Always on the go, with a weakness for Ben & Jerry's New York Superfudge Chunk ice cream with rainbow sprinkles, Melanie's purpose in life is to help leaders create trust at scale.
An Air Force veteran and previous public servant with experience in hospitals, health services, and multiple state and federal government departments, Melanie's mission is to improve the employee experience of delivering services for the community.
A published author, and Stevie Award Winner for Thought Leadership, Melanie has been featured on multiple podcasts, including The Oxford Review UK, as a specialist in trust, organisational change, and digital transformation. Multi-disciplined by nature, Melanie offers over 20 years of skills in management and leadership, human resources, employee experience, service strategy and design, organisational performance, and business improvement.
Melanie partners with senior executives and operational leads to:
Develop and enable leadership at all levels
Leverage business intelligence
Adopt a systemised approach to service improvement and performance
Career highlights include:
Working with hospitals, healthcare, and youth justice professionals
Providing professional services as an independent consultant for large-scale, multi-year, government-wide, and cross-agency programs, and services worth $15M to billions
Writing 'Trust – The Foundation for Healthy Organisations and Teams' (Published in 2021 and available in online bookstores) https://melaniemarshall.com.au/trust-the-book
Providing Crisis Support services for Lifeline, a suicide prevention hotline
2022 Stevie Award Winner for Female Thought Leader of the Year in Government or Non-Profit With bespoke services
Melanie helps leaders:
Understand and optimise service delivery experiences to attract, and retain talent
Facilitate professional shifts from technical/trade/clinical mastery to business management and people leadership
Enable change and service reform in complex and high-pressure environments
Provide quality assurance for performance development and management
Create sustainable high-performing and adaptive workplaces
Testimonials
An energetic and inspirational leader, Melanie is a motivator, skilled coach, and mentor that drives business transformation, organisational change, and employee experience. Her ability to facilitate insight, challenge the status-quo and bring out the best in people to perform at their best is invaluable. Dan Marks, CEO cue-X
Melanie took the time to sit and understand the environment and challenges. She could see what we needed and worked with us to transform our business to make our vision real. We were able to streamline our practices and service model, this gave us both a strategic and operational edge. Director, Department of Defence
Melanie was able to help our group take our esoteric dream to a concretized form assuring that our vision moves from possible to probable to inevitable in warp speed. Melanie is brilliant! Kim Evans, APRN CNS-BC AHN-BC NAT
Services
Emotional Intelligence
ECR360 Feedback and coaching• Self-care• Values-based relationship building• Conflict management and resolution
Executive Coaching
Focus on your leadership skills and vision• 360 feedback on key emotional and social skills for leadership and influence• Independent support to work through the challenges of your role• Increase your confidence with practical strategies and tactics• Achieve goals faster in a healthy and sustainable way
Team Coaching
Understand what changes may mean for people• Explore how our beliefs about trust impact our performance and work with others• Realistic strategies to address real or perceived distrust• A practical approach for meaningful conversations to prioritise effort, facilitate change, and support innovation.
Leadership Development
Understand the challenges for trust• Reflect on your beliefs about trust, and how they limit or enable relationships with your teams• Insight on the HEART+SOUL competencies for leading with trust• Practical strategies and techniques to develop trust • Ways to create multi-disciplined collaboration for sustainable benefits
Culture Development
Review the people, processes, and technology components that drive and support performance• Work on the must-haves to build trust at scale, improve people's experience, and support innovation• Adopt an integrated, multi-disciplined model to build partnerships and deliver genuine benefits for employees, clients, and customers.
Women As Leaders
Although I don't promote a dedicated 'Women as Leaders' program, most of my coaching clients are women
Change Management
Address pain points identified in service reviews, and organisational surveys• Obtain clarity, prioritise effort, and maximise return on investment• Develop strategies, frameworks, and support to establish an adaptive culture• Build internal capability through mentoring, coaching, and direct skills transfer• Co-develop services and operating models for sustainable performance and high-quality delivery.