Discover the power of our Emotional Capital Reports
.
Learn how you can use our Emotional Intelligence tools and training products to achieve your personal and organisational goals.


Proven to deliver exceptional performance gains.


Innovative end-to-end platform to assess and develop Emotional Intelligence.


Proactive customer success management and support to help leaders and teams continuously enhance EQ skills.
Book a call today
Book a discovery call to find out about our Emotional Intelligence training and development solutions today.
During the session, we would like to:
Examine the ways our Emotional Intelligence platform can be used within your organisation
Explain our scientific approach to EQ measurement and performance tracking
Provide real life examples of how the RocheMartin platform solves challenges like the ones you're facing
Answer any specific questions you have about RocheMartin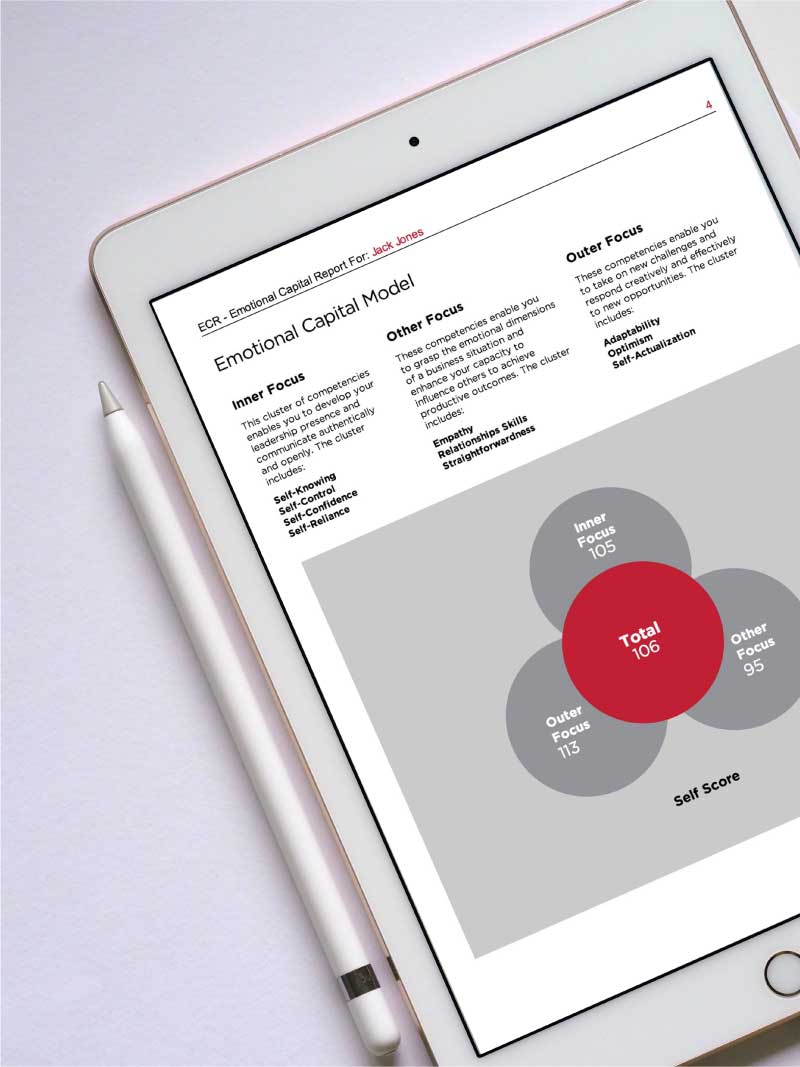 The RocheMartin platform has proven to me that no matter how technically trained you are, and how well you know your business, without embracing Emotional Capitalism you will never be the leader you aspire to be.
Greg Healy, President, Quiksilver Inc