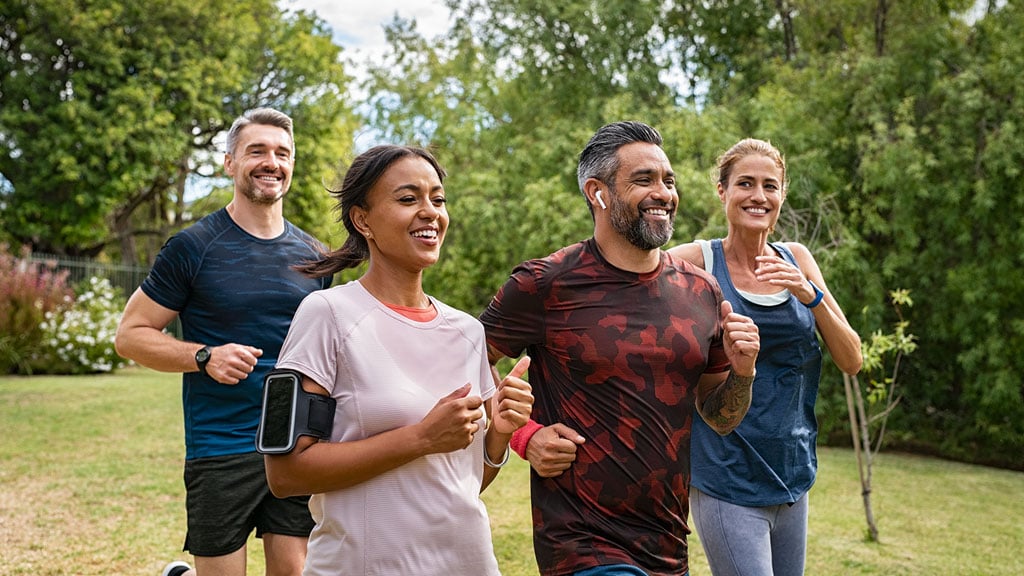 In recent years, there has been a surge in positive attitudes about well-being in the workplace initiatives, however, many companies are slow to implement them. Understanding their benefits and using them, could be the edge that your organisation needs.
Large companies like Facebook, Google and Pixar are famous for their expensive wellness initiatives, but are there benefits for a smaller company? And can it be more affordable than providing a soccer pitch and weekly masseuses?
The answer is yes.
Why should you invest in workplace wellness?
Employee wellbeing doesn't need to be costly. Minimal investment can produce effective results.
Research has shown that there are many reasons why workplace wellness pays back. Of course, it is hard to calculate the payoff in monetary value, although a study published in Health Affairs has shown that there is a return on investment. But you can also measure the gains in your team's performance and general wellbeing.
Three reasons to promote well-being in the workplace initiatives:
Increases productivity and motivation – healthy employees can physically perform better because they have more energy. They are also more efficient and more focused.
Brings teams together and builds morale – when teams engage in wellness initiatives together outside and inside work they have a shared purpose which builds camaraderie.
Decreases work-related stress – Fitness and healthy eating can reduce stress. And if a company can implement mindfulness and meditation this will also help people reduce stress.
This type of productive and relaxed employee is every manager's dream. But how do you begin implementing health in the workplace and ensure that your team are their best selves?
How to encourage workplace wellness goals
It might sound idealistic for your staff to embrace wellbeing initiatives and become more productive, healthier and happier. After all, if they don't engage with your wellness programme then your money is wasted. Experts have noted that more initiatives fail than succeed because companies don't have a game plan. A great way to start a wellbeing strategy is by slowly rolling out our ideas below, so your employees won't even realise that your initiative is being implemented into their workdays.
Create a productive environment - People work better in a space designed to promote productivity and minimise distractions. Prevent fatigue and headaches with good lighting, stimulate brain function with inspiring colours and encourage employees to take walks with pictures of nature.
Encourage balance - There are many reasons why a balanced workday makes for a more productive workday.

Encourage your staff to single-task instead of multitasking. Research shows that when people are constantly picking up their phone, checking their emails and jumping from task to task they become less productive.
Also, encouraging people to get away from their desks every now and then will ensure that they come back refreshed and refocused and ready to work.
Ideas for workplace wellness initiatives - There is no set definition for a workplace wellbeing programme. It could include anything from sending your employee's health educational emails to preventative services in the workplace. It completely depends on your corporate culture and company goals.
It's important not to force employees to engage in your wellness initiative, but also to be inclusive. Try to factor in health conditions and disabilities and adapt accordingly.
It is also worth having a holistic approach to your initiatives. Health isn't just about salads and jogging. If it encompasses emotional and works health, as well as physical, it will be more sustainable and balanced.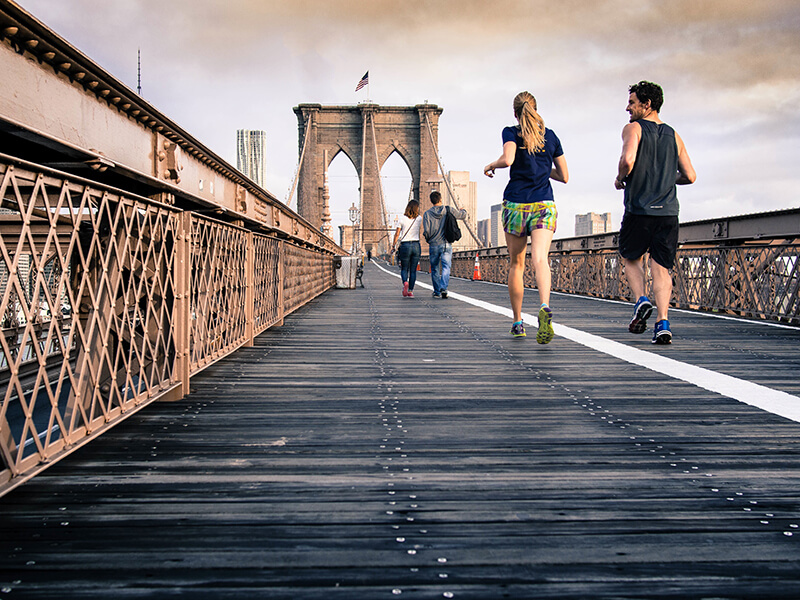 Exercise and Fitness - It might seem strange to encourage exercising initiatives at the office, after all, it's hard to work when we're not at our desks, but research has shown that devoting work time to exercise can lead to higher productivity. Even a brief walk around the desks could help, but there are more interesting ways to get people moving at work.
Walk or bike to work – A lot of people love a bit of competition. A great incentive to get employees moving is a mile to work to challenge. There is nothing like a bit of competition to get people exercising, but the choice between walking and cycling means that employees can choose what suits them. Even if they usually drive to work, they could park a mile away and walk the rest of the way.
On-site yoga classes for stress relief – this is an option for larger companies. But the benefits can be incredible for fitness and mindfulness.
Walking meetings – instead of cooping your colleagues up in the boardroom, a great and healthy alternative is to take a walking meeting. Step outside or walk around the building. The exercise might encourage a fresh perspective.
Discounts for the local gym – this is great for employees who might not usually consider the gym. If the discount is for a specific local gym it also encourages people to socialise outside of work, while working out.
Work Productivity
As we've seen, work wellness can positively impact productivity. But what can you offer to help influence this?
Encourage creativity with collaboration spaces – design an area of the office with seating and tables, where people can gather and throw around ideas.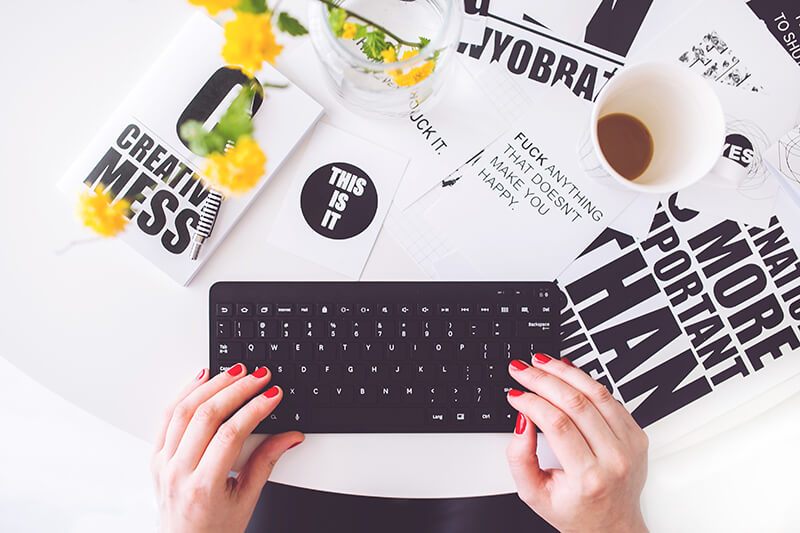 Flexible work hours – everyone has different demands outside of work, from family to health requirements so if possible, it can encourage employee loyalty and satisfaction. If it reduces burnout or allows them to work when they can accomplish most everyone will benefit.
Offer one-day remote working a week – there are lots of reasons why remote working is beneficial for your staff and company alike. Remote workers cost less and have opportunities to de-stress by being in their home environment and even squeezing in a lunch nap.
Subsidise development courses – these will improve employee skills and their sense of personal achievement. It's win, win.
Nutrition
These days the workplace is often a breeding ground for bad eating habits. People feel too busy to leave their desks and end up snacking on unhealthy foods and caffeine to get through the day. With birthdays every week and countless other reasons to eat cake, the culture of unhealthy eating is getting out of hand. However, if employees have a reason to leave their desks this could help with their overall health. Set up an unused office with tables and chairs make it an open space where people can congregate and eat good food together.
Provide healthy office snacks – so many offices offer sugary pastries and vending machines jammed with sugar laden snacks. Instead of these, you could have baskets of fresh fruit and healthy snack vending machines.
Monthly healthy potluck lunch – everyone can get involved with a potluck lunch. Each person can make or buy one healthy shareable lunch option and everyone can dig in and share. It's not only nutritious but gives employees an opportunity to interact.
Nutrition and technology – By utilising technology like the company social media employees you can share healthy meals photos and recipe ideas. The group spirit will make them feel like they are not trying to be healthy on their own.
Order lunch for the office – this doesn't have to be a regular occurrence, especially if your staff numbers over ten, but it can be a great way to bring your team together to eat well. It could be something as simple as vegetable soup and a salad bar.
Emotional Wellness and De-stressing
The way employees think and feel has a direct impact on everything from productivity to communication. Promoting good mental health might be one of the most important steps to improving an organisation.
Inspirational quote of the day – this will set everyone up with a positive outlook on their working day.
Volunteering with a community organisation – helping others often helps decrease your chance of depression and there is even some evidence to suggest it lowers blood pressure. These are great wellness reasons to get your company involved in giving back to the community. There are loads of ways you can arrange this from themed fundraising evenings to allowing your staff to give their own recommendations, particularly they are already involved with local charities.
Mindfulness training – studies have shown that this can help to reduce stress and fosters positive emotions.
See our 6 Easy Tips for Mindfulness at Work for further tips.
After you have a number of functioning wellness initiatives, survey your employees to find out what is working and what is not. The feedback could be beneficial for adapting your wellbeing programme in future.