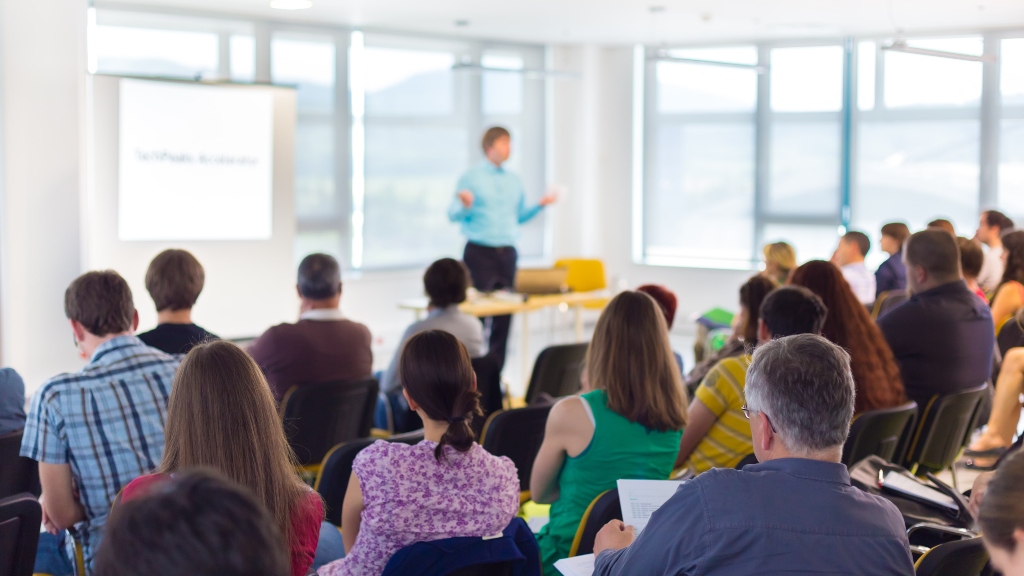 Around the world, leaders and managers are fast coming to the same conclusion: Emotional Intelligence workshops offer some of the best returns on investment of any training initiative in the modern workplace. Here's why:
The world of work is facing disruption on an unprecedented scale. Technological and societal advances are upending working processes. Employees are becoming increasingly aware of their own emotions around their professional life. Mental health challenges are more recognised than ever. And competition – for talent, sales, and reputation – now operates on a global scale, rather than the localised model that used to be so dominant.
For companies and leaders, this myriad of problems is fast-moving, complex, and difficult to navigate. Different approaches are needed to tackle each one. But a common factor binds all of the successful responses to these issues: strong Emotional Intelligence skills.
As the 21st century develops, it is now clear beyond doubt that Emotional Intelligence is the single most powerful asset any company can hold. Being an emotionally intelligent organisation leads to:
Increased productivity
Higher profits
Higher retention rates
Higher employee engagement
Better customer service
But here is the good news: Emotional Intelligence is not an innate skill. With time, patience, and effort, advanced EQ skills can be learned. Just ask the participants of our Emotional Intelligence workshops, which for many years have generated consistent results around the world for organisations both large and small.
Understanding our approach to Emotional Intelligence workshops
RocheMartin's EQ training is based on in-depth analyses of 20+ years of peer-reviewed academic and scientific research.
Alongside that process, we have also developed the Emotional Capital Workshop Series. It is uniquely designed to get the best out of you and your colleagues. Our approach is based on focused, immersive training for a whole team, where shared experiences strengthen the bonds that drive increased morale, productivity and performance.
But Emotional Intelligence is not just something we teach in our workshops. Each of our workshops are also designed in an emotionally intelligent way. All RocheMartin Emotional Capital workshops are constructed specifically to give participants the opportunity to explore EQ skills in an open, honest, and non-threatening manner.
By creating this environment of psychological safety, we enable our participants to delve into the Emotional Intelligence skills they need to create their own psychologically safe workplaces, and give them the space they need to practice those skills in a trusted, non-judgemental setting.
The complete Emotional Capital Workshop Series
For organisations and individuals looking to advance their Emotional Intelligence skills, we offer six different types of Emotional Capital workshop.
1) Inner Focus Emotional Intelligence Workshop
Become better equipped for developing your leadership presence and communicating in an authentic, open manner. During the course of this workshop, participants develop their ability to understand how feelings and emotions impact attitudes and judgements. They are also walked through skills and strategies that help them to better manage specific emotional experiences.
2) Outer Focus Emotional Intelligence Workshop
Highly effective leaders can maintain an enthusiastic commitment to long-term goals. They don't get sidetracked by inconsequential details. Instead, they maintain a clear view of the bigger picture. This workshop explores the skills necessary to develop this outer focus, as well exploring the competencies that help you to build resilience, enhance your optimism, and see opportunities where others may find only obstacles and difficulties.
3) Other Focus Emotional Intelligence Workshop
By harnessing the emotional dimensions of a business situation, you can influence others in a positive manner and more easily achieve productive outcomes. This workshop allows participants to explore the skills and Emotional Intelligence competencies needed to engage and collaborate with others more effectively, as well as how to openly communicate feelings and thoughts.
4) Mindfulness Workshop
Participants in this workshop are introduced to the methods that can help them to sharpen their concentration and effective decision making. They receive practical skills to help them manage and combat destructive emotions such as anxiety, fear, anger, and stress. They also explore the need for leaders to be emotionally and socially connected, and able to demonstrate a clear sense of purpose beyond mere self-interest.
5) Building Relationship Capital Workshop
This workshop concentrates on understanding and developing the Emotional Intelligence competency of Relationship Skills. Participants are shown how to understand and identify your company's key relationships. They receive strategies for maximising those relationships in order to improve business performance. And they receive powerful insights into converting 'contacts' into 'connections' and leveraging the power of emotional contracts.
6) Tailored Emotional Intelligence Workshops
For participants with a particular problem or challenge, our team can design, develop and deliver a bespoke Emotional Intelligence workshop that fits your budget, timescale and strategic ambitions. From building resilient teams through to conflict management and spiritual leadership, we'll help you discover the true power of Emotional Intelligence skills and leverage them to your business's benefit.
What's involved in a typical workshop?
While the content of each RocheMartin workshop is different, the structure remains largely consistent.
First, we establish the agenda and objectives of the workshop at the beginning of the session. This gives participants a clear understanding of what to expect and helps them prepare for the activity ahead.
Our experienced tutors and Emotional Intelligence coaches then explain the background of Emotional Intelligence, running through its scientific and academic foundations, as well as some of the real-world results it has delivered.
We then talk through Emotional Capital and how it applies to professional performance. We explore the 10 core competencies of Emotional Intelligence and, through a mix of both group and individual work, we provide participants with exercises designed to help them become attuned to what's happening around them.
As the session progresses, participants are given the chance to review case studies, learning directly from the real-world applications of Emotional Intelligence in competitive and fast-moving corporate environments.
Finally, participants are encouraged to recap and reflect on their key learnings from their EQ workshop. Coaches also take the time to help participants to develop personalised action plans, enabling them to leave the session with a framework that will guide their future practice and allow them to revisit any particularly relevant learnings whenever necessary.
How much EQ training do you need?
As long as participants are engaged, and the learning is meaningful to them, then significant progress can be seen in their Emotional Intelligence skills after just one RocheMartin workshop.
This progress can be maintained by embedding action points and key learnings across the organisation, and by giving participants designated time to reflect on their experiences in the weeks and months that follow their workshop.
However, our research has found that a minimum of three workshops covering the core Emotional Intelligence competencies over a six-month timeframe delivers the best possible results.
International software giant Oracle, for example, launched its Emotional Capital programme in 2019. It committed more than 1,200 sales staff into six Emotional Intelligence workshops across Europe and the Middle East. Afterwards, 92 per cent of attendees said they had a more positive attitude to their work, which is crucial because positivity and optimism have been shown to dramatically increase the chances of closing successful deals.
In the UK, meanwhile, media organisation Sky used Emotional Intelligence workshops to fuel both leadership development and cultural transformation with extraordinary success.
"The RocheMartin Emotional Intelligence platform has completely transformed our business development culture. Our sales team are more confident in their approach and this has led to exceptional commercial results."

Daniel Van den Broeck, Senior Vice President, Applications Northern Europe, Oracle
Act now to achieve your ambitions
If you represent a business facing challenges around productivity, morale and profitability, or you're a leader looking to manage your team with clarity, inspiration and optimism, Emotional Intelligence training is the key to achieving your ambitions.
Ready to take the next step? Find out more about our Emotional Intelligence workshops or contact us today for a no-obligation discussion about what may suit you best.