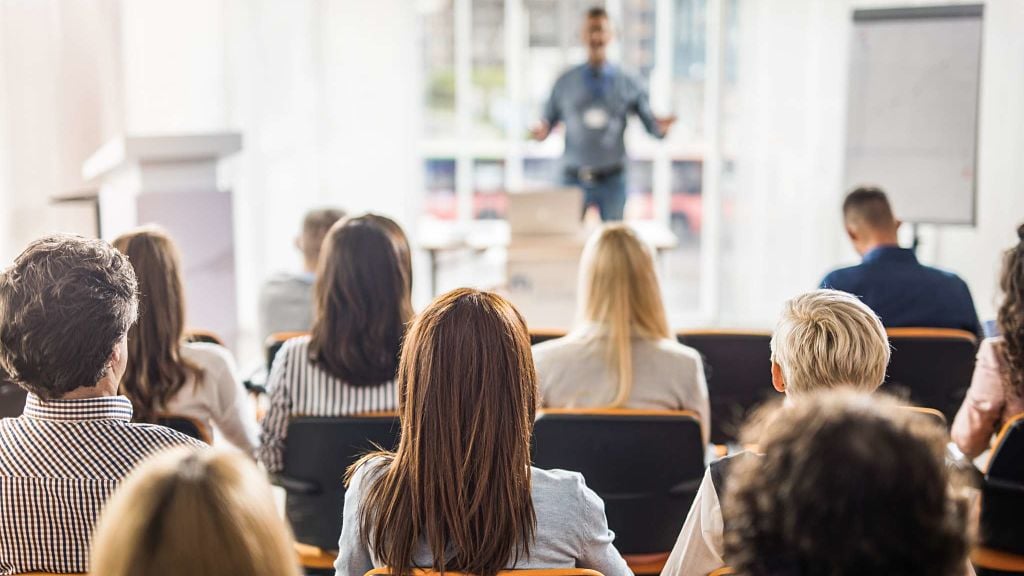 As a leader, business coach, or HR director, you are constantly challenged to get the most out of yourself and those around you. One of the most effective ways to do that is by investing in Emotional Intelligence training, which is critical for helping people to improve the emotional and social skills consistently linked with outstanding professional performance.
In this article, we'll explore the best exercises and activities that can help to develop the Emotional Intelligence skills of you and your colleagues, as well as how to get your team excited about the prospect of participating in EQ training.
>> BACKGROUND READING: (BROCHURE) RocheMartin Emotional Capitalists -- Products and Programs
Science-based exercises and activities to boost Emotional Intelligence
Many believe that Emotional Intelligence is an inherent trait. They think it is either something we are good at from birth, or something with which we will always struggle. This thinking is incorrect.
With the right training and attitude, anybody can improve their Emotional Intelligence skills. In turn, this is likely to improve their professional performance and accelerate at pace their overall career progress.
Emotional Intelligence training aims to build, develop, and maintain a person's Emotional Intelligence. It equips you with an understanding of the 10 core competencies needed to succeed in the modern world of business at both a personal and organisational level.
At RocheMartin, we recommended a series of different science-based Emotional Intelligence exercises. The three exercises we highlight below are designed to not only enhance a participant's ability to understand and work with their emotions, but also to look beyond the individual and successfully foster the Emotional Intelligence skills of wider teams.
1. Emotional Intelligence self-assessments for leaders
Leaders of all organisations face a constant barrage of different pressures. Among those pressures are the need to be able to communicate clearly, empathetically, and in such a way that motivates others to perform at their best. Leaders must also be able to demonstrate measurable contributions to their organisation. All of this is aided by having strong Emotional Intelligence.
But how do you know where your Emotional Intelligence skills sit? How can you tell if your EQ is comparatively weak or strong?
The first activity we recommend for leaders is an EQ self-assessment. This is a relatively straightforward procedure and can be completed in just 15 minutes using RocheMartin's Emotional Capital Report (ECR) tool.
Leaders can use the ECR to get a quick assessment of the levels in RocheMartin's 10 core competencies of Emotional Intelligence. The ECR scores only those skills that have been found to be linked to professional performance. It also provides narrative descriptions for the leadership behaviours associated with each score.
With those initial scores in place, ECR participants can then access coaching strategies that will help to develop their Emotional Intelligence skills wherever necessary. In time, this is reflected in enhanced leadership abilities.
The ECR also includes an action plan to design a personal blueprint for building emotional capital.
>> READ: Find out more about RocheMartin's Emotional Capital products.
2. Comprehensive Emotional Intelligence reports
For those seeking a broader, more in-depth understanding of their Emotional Intelligence skills, RocheMartin's ECR 360 provides the added detail necessary to establish a more rounded view of a participant's performance.
It uses a wider evaluation methodology, including feedback from the participant's peers. This helps to ensure assessments are accurate, robust and honest. This extra layer of sophistication makes it an ideal tool for leadership development programmes, executive coaching, and personal development.
By highlighting the differences between a participant's perception of their own abilities and the realities of the responses from their chosen rates, the ECR 360 reveals the gaps in the unexpected gaps in participant's EQ skillset.
Verbatim transcripts of the raters' responses to the open-ended questions posed by the ECR 360 enables participants to delve deeper into the nuances of their abilities.
And just like the ECR, the ECR 360 provides tailored coaching strategies for participants to improve their performance based on the examination of particular factors.
>> READ: Find out more about RocheMartin's Emotional Capital products.
3. Emotional Intelligence workshops
Our work with some of the most high-pressure businesses around the world has consistently shown us that expertly-designed Emotional Intelligence workshops are a powerful and often transformational experience for participants.
These workshops leverage Emotional Intelligence exercises to help participants learn about the broad principles of EQ and the dramatic impact it can have on organisational performance.
Each workshop is designed to include a mix of both individual and group work. This allows participants to begin to develop a feel for their own Emotional Intelligence skills in an environment that is simultaneously stimulating and psychologically safe. This is crucial, as it enables participants to feel comfortable enough to make mistakes and learn from them.
During the course of a well-designed Emotional Intelligence workshop, participants complete a series of exercises that help them become more attuned to what is happening around them -- and to their own responses.
RocheMartin's EQ workshops also explore each of our 10 core competencies for leadership success, giving helpful advice and practice routines to help to develop these skills ready for deployment in the workplace.
>> READ: Find out more about how to build an emotionally intelligent organisation.
What does an emotional capital workshop look like?
What does it take to deliver an Emotional Capital workshop? Take a look at our recent webinar for a more in-depth view of what's involved in a typical Emotional Intelligence workshop.
7 quick tips for getting buy-in for your EQ training
You may have done the research and be thoroughly convinced by the benefits and advantages of participating in Emotional Intelligence training.
But convincing others to either authorise the investment, or participate themselves, is a completely different task. Here are our top tips for getting EQ training signed-off and delivered with maximum enthusiasm.
Start with the why. Make sure the reasons for the training are laid out clearly and communicated effectively.
Focus on the outcomes. Once you've decided on your Emotional Intelligence training method, you need to spend time and energy explaining the benefits to your teams. Emphasise ideal outcomes and specific benefits.
Don't hold anything back. Transparency is key. Be honest about why you're doing it and what you hope to get out of it.
Only start when everyone is onboard. Without employee buy-in, the training is starting at a disadvantage and will struggle to gain the momentum you need to secure long-lasting and transformational change across your organisation.
Build a buzz. Inspiring others and evoking excitement is a great way to support your vision.
Give people the full plan. Invest time in explaining the process and reasons behind it, because employees are more likely to be enthusiastic about getting started when they understand what the training entails.
Actively seek feedback. Understanding your organisation's needs and preferences is crucial to developing the best plan of action, so make sure to schedule periodic meetings before and after any training.
Emotional Intelligence training exercises can help you succeed in the real world
For more than two decades, academic and scientific research has shown the link between enhanced Emotional Intelligence skills and outstanding professional performance.
Contact us today to start a conversation about the best possible EQ training for your organisation's specific needs.