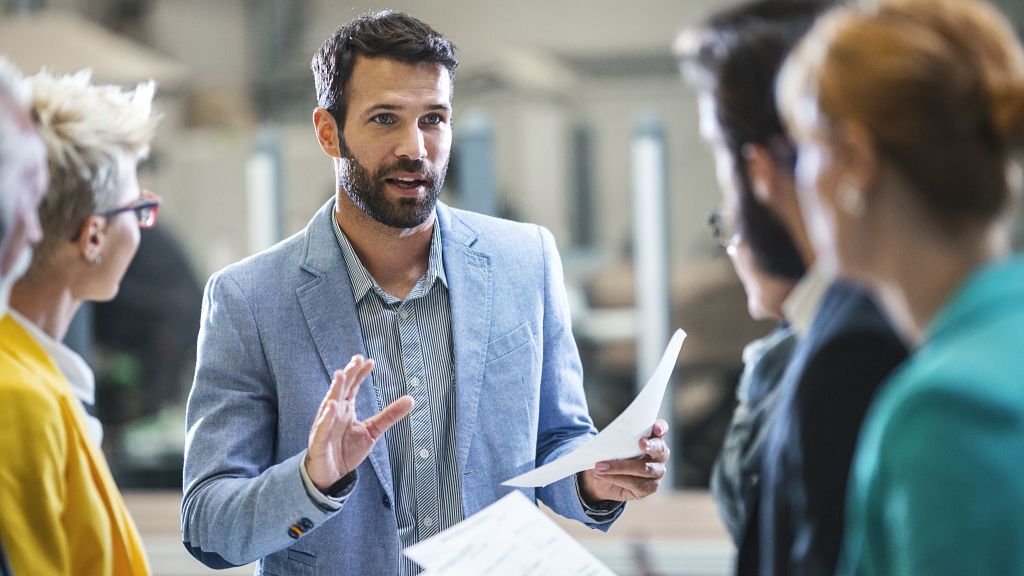 What does it take to be a successful leader in the 21st century?
That's the key question facing senior executives in organisations around the world. As technology continues to revolutionise our professional and personal lives, it is imperative we understand the essential traits that help CEOs and other senior executives perform at their peak while simultaneously getting the best from those around them.
Today one skill, more than any other, has a direct impact on both the leaders who possess it and those who they manage. That skill is Emotional Intelligence.
World-class leaders have strong Emotional Intelligence
Emotional Intelligence is a scientifically robust way of measuring and developing leadership competencies. It has been repeatedly proven to drive better performance and business results in the white-heat of some of the world's most pressurised environments.
That's why senior executives looking to strengthen both their position and their business's performance are now putting Emotional Intelligence leadership development training at the top of their priority list.
After the unprecedented challenges of Covid-19, and the stresses it has placed on leaders, managers and employees alike, developing strong Emotional Intelligence skills has never been more important.
Doing so allows you to provide an environment of psychological safety that sees your people free to flourish despite any external pressures.
By building emotional capital in your business, your leaders are equipped to effectively support mental health and wellbeing, foster collaboration, and advance inclusion. Together, this is a uniquely powerful combination that helps businesses achieve the unexpected.
Emotional Intelligence leadership development training immediately puts you in the top 15% of businesses
Despite being proven to deliver performance improvements at all levels of an organisation, Emotional Intelligence is still overlooked by many businesses.
In fact, in our recent Citibank/RocheMartin survey of senior executives, their customers and their employees, 85% of businesses reported having no systemised internal emotional development programme.
Those businesses include your competitors and rivals, so there is a clear opportunity to benefit twofold from Emotional Intelligence leadership development training. As well as improving your own performance, both individually and collectively, you can also narrow the performance gap between you and your larger rivals or increase it between your business and any companies who are trying to challenge you.
"At its core, Emotional Intelligence focuses on emotional regulation, which is the ability to exert control over one's own emotional state. It enables individuals to rethink challenging situations and reduce anger or anxiety. And, instead, Emotional Intelligence fosters the ability to calm the mind and access positive emotions and deploy creative, constructive behaviours."

Dr Martyn Newman, Executive Chairman of RocheMartin
What's included in a best practice Emotional Intelligence coaching framework?
Developing Emotional Intelligence training is unlike other types of training. At least seven common factors contribute to creating and sustaining positive behaviour change. Nobody wants to hear that they're not emotionally intelligent, so it's critical to have a clear framework in place that begins at initial engagement and runs all the way to evaluating change. Each key step is embedded in all of our Emotional Intelligence leadership development training. They are:
Engagement, which gives employees and teams a crucial sense of purpose and is the single most important factor influencing the value of any leadership training. If you can explain to people in your organisation what they are and, crucially, why they matter, you foster significant positive emotions across your team.
2. Benchmarking, which allows leaders to track and monitor their progress across key emotional and social competencies. Receiving feedback through high-quality psychometric assessment tools, like the RocheMartin Emotional Capital Report (ECR), also helps to increase the motivation to continue to develop Emotional Intelligence skills.
3. Creating and sharing manageable and measurable goals, which has been shown to dramatically improve performance in training programmes. Publicly declaring goals and putting them in writing is a powerful method of boosting motivation.
4. Modelling skills, so that others can observe the competencies they would like to gain themselves. Modelling has been consistently shown to accelerate learning and is a more compelling teaching method than simply telling others about the skills they need.
5. Practicing new skills and providing feedback, because it is only through repetition over an extended period ('distributed practice' rather than 'mass practice') that anyone -- including leaders -- can acquire and hone the behaviours needed to ensure the best possible performance from themselves and others.
6. Providing follow-up support, which has been shown to maintain and enhance the value of any learning. Instead of skills being remembered in the immediate days after an Emotional Intelligence training session, they are instead repeatedly reinforced by ongoing conversations with coaches and mentors to bring about long-lasting positive change.
7. Evaluating change, which measures a leader's actual performance against the behaviours targeted for change. This precise assessment helps participants to see a clear path forward and shows the return on investment they have already achieved. As they see their progress, they are likely to be motivated to push on and secure even more advances.
What is the impact of Emotional Intelligence leadership development training?
Some of the world's leading firms, including Google and Oracle, are already reaping the benefits that come from recognising the power and importance of Emotional Intelligence.
British media giant Sky, for example, asked RocheMartin to design a program that would reinvigorate both its culture and its leadership. A six-step Emotional Intelligence leadership development training programme was instigated across the organisation.
An exploration and planning phase identified key performance indicators, before a handful of executives completed a three-day senior leader programme -- including an ECR 360 assessment.
Widespread adoption came next, with the initiative extended to more than 200 leaders over an 18-month period, before a phase of consolidation and integration saw participants complete a second ECR 360 assessment.
Selected Sky employees then undertook RocheMartin's certification programme, giving them training for scalability so they could deploy the ECR 360 tool unaided.
Finally, an outcome evaluation was completed. During its work with RocheMartin, Sky experienced 20 consecutive quarters of growth and eventually secured a major buyout worth more than £40bn.
"We're making better business decisions. We're drawing more from the breadth and depth of the organisation. We're managing tensions much better. And it's had a big effect on the internal dynamic of the business. It's a better place to work. When you put those things together, it starts to sustain and repeat."

Jeremy Darroch, Sky Group CEO
Now is the time to invest in Emotional Intelligence training
Over the course of the last 17 years, RocheMartin has worked extensively with some of the world's most pioneering companies.
We have also assessed and built upon more than 20 years' of leading academic and psychological research.
Combined, those efforts have put us in the perfect position to help companies questioning how to develop Emotional Intelligence within their senior leaders and then move to embedding it across their entire organisation.
Our Emotional Intelligence training is trusted by business leaders around the world to deliver enhanced professional performance and improved financial results.
Find out more about our Emotional Intelligence leadership development training today.