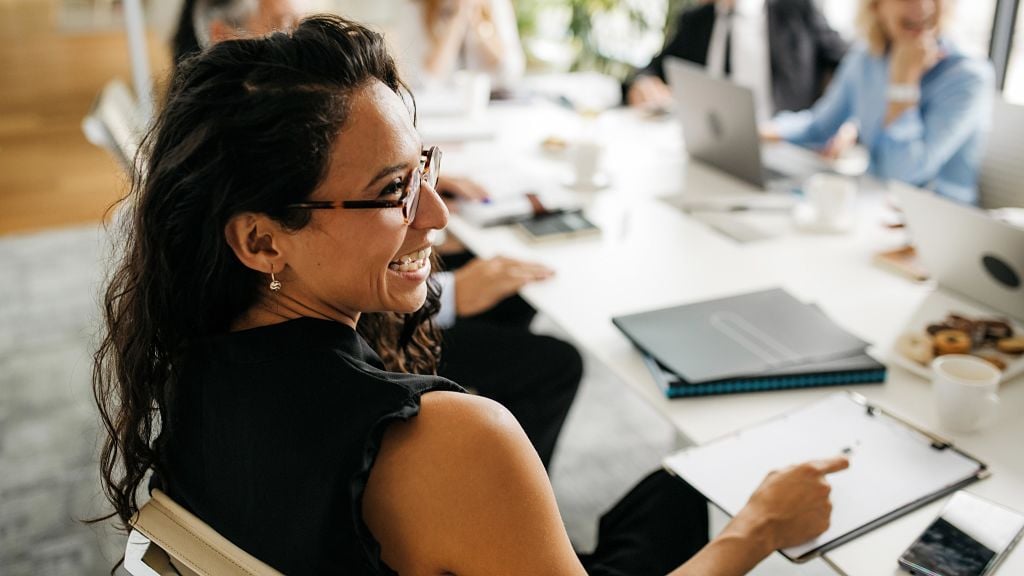 Emotional Intelligence (EQ) is a hot topic among corporate and enterprise leaders around the world. That's not surprising. The link between strong EQ skills and enhanced performance - in everything from profitability through to creativity, morale, and diversity - has been proven over and over again.
But if you're looking to build EQ development into your organisation, navigating the different Emotional Intelligence frameworks can feel both daunting and difficult.
Checklist: Choosing the right EQ framework
To help you choose the right emotional intelligence training to boost your business's performance, we've created this 6 point checklist.
Look out for these key things:
1. Measurable - Can you measure the results? To gain buy-in from internal stakeholders, and prove Return on Investment, this is essential.
2. Continuous growth - Is it a continuous learning programme or delivered as one-off training?
3. Tailored - Is the training off the shelf or tailored to individual needs? Both in the way it assesses an individual's EQ and the support to help them develop.
4. Proven success - Is it scientifically backed and can they provide case studies?
5. Globally accessible - If you run a global business, you will need a solution that is multilingual so that everyone in your company can use the training.
6. Practical application - Is your teaching designed with a commercial environment in mind, making it easy to transfer your learning into real-world scenarios?
🔎 Top tip: We find that businesses that embed training and use it regularly see performance benefits. It's a common issue for training to fail without this.
If you are considering external support with Emotional Intelligence training, RocheMartin may be the one for you.
Let's take a look at why RocheMartin is unique and trusted by the likes of Boeing, Oracle and Sky to deliver measured business performance results.
What is Emotional Capital?
Emotional Capital is the model we use to enable you to develop a greater understanding of EQ and the specific skills that can increase the effectiveness of both you and your organisation.
It recognises the importance of emotions in every aspect of our professional lives. Emotions impact the performance, commitment and creativity we can elicit from others. And emotions impact the likelihood of our organisations successfully developing the trust and relationships needed to secure significant contractual agreements. Ultimately, in a business context, all of these things show up in improved financial performance. That's why we name our model Emotional Capital.
Emotional Capitalism is arguably the most powerful and effective leadership philosophy for meeting the challenges of the 21st century.
"Research shows convincingly that EQ is more important than IQ in almost every role and many times more important in leadership roles. This finding is accentuated as we move from the control philosophy of the industrial age to an empowering release philosophy of the knowledge worker age."

Stephen Covey, author of The 7 Habits of Highly Effective People
What is the Emotional Capital framework?
The Emotional Capital framework provides you with the powerful strategies you need for building EQ in both yourself and your wider team.
Emotional Capital uses Goleman's triple focus model: understanding self, other, and the larger systems. A participant's skills in each of these areas are assessed using the powerful Emotional Capital Report (ECR). The 10 skills are:
Inner Focus
Self-Knowing, which determines your capacity to recognise how your feelings impact your opinions and decisions.
Self-Control, which is your ability to step back from a situation, control your emotions, and calmly make rational, evidence-based decisions.
Self-Confidence

, which is your capacity to respect yourself and set high standards in your own behaviour.

Self-Reliance, which determines your skill at planning, making important decisions, and taking responsibility.
Other Focus
Empathy, which is your ability to recognise and understand other people's emotions and build resonant connections with others to achieve win-win outcomes..
Relationship Skills, which determine your skill at building collaborative and mutually-beneficial exchanges.
Straightforwardness, which provides you with the ability to communicate your thoughts and feelings honestly and directly while respecting that others have different opinions.
Outer Focus
Adaptability, which is your ability to react well to change and welcome new ideas.
Optimism, which is your capacity to see opportunities and possibilities where others may identify only disappointment.

Self-Actualisation, which is your ability to maintain enthusiastic commitment to long-term goals.
Is the Emotional Capital framework supported by research?
Yes. It is built on more than 20 years of the world's leading scientific and academic research and supported by RocheMartin's international normative database of 3,240 professionals from Europe, Australia, the USA and Asia.
Our successful results with some of the world's leading organisations also support the credibility of the Emotional Capital framework.
Singtel secured a 16% jump in leadership engagement and a 12% leap in customer engagement following its work with RocheMartin.
Boeing recorded dramatic increases in Emotional Intelligence during a two-year leadership development programme that used the Emotional Capital framework. Senior executives improved their emotional capacity by 7% in Year 1 and a further 9% in Year 2.
Oracle launched an Emotional Capital programme in 2019 that saw 92% of its salespeople have a more positive attitude to their job and 89% feel more confident in their abilities.
Sky enjoyed 20 consecutive quarters of growth and eventually secured a major buyout worth more than £40bn after it used the Emotional Capital framework to reinvigorate both its culture and its leadership.
"This continues to be one of the most acclaimed and effective leadership programmes at Sky to date."

Ralph Tribe, Director for People, Sky
What makes the Emotional Capital framework so different?
Other EQ frameworks can have significant limitations and potential pitfalls.
Some cover only four general factors of Emotional Intelligence, offer assessments based on limited psychometric power, and mistakenly distill EQ content down to pop psychology. Combined, these failings make these frameworks unable to provide specific insights that could shape effective, bespoke coaching. For the participant, this results in coaching that is restricted to general principles rather than specific behavioural training strategies.
Other frameworks have been developed within the educational and community environment, rather than a specific business context. The skills on which they focus may not correspond to global models of Emotional Intelligence, and the language used is often unrecognisable in a corporate world.
Finally, some other frameworks are normed against the average person, rather than high-performing leadership professionals operating in high-pressure environments.
In contrast, the Emotional Capital model of Emotional Intelligence represents the latest evolution in our understanding of the relationship between EQ and strong performance in the corporate world. The model is derived from analysis of almost 150 scientific and peer-reviewed papers.
Over many years, the competencies identified from that data were refined. Specific behaviours were operationalised and applied to the professional context. The result is a set of language and constructs that relate specifically to professional performance and are readily identifiable to anyone operating in a corporate setting.
Uniquely for an EQ framework, Emotional Capital and its supporting tools – such as the ECR and ECR 360 reports – also facilitate the benchmarking, monitoring and measuring of ongoing EQ skills development.
Three advantages of the ECR
Leaders participating in our ECR assessments enjoy several major benefits compared to other EQ frameworks. They include:
1. Bespoke skills benchmarks
Every member of your team who undertakes EQ training with RocheMartin will have their EQ skills benchmarked with an initial ECR or ECR 360 report.
Measured - This powerful profiling tool gives a starting point from which all future progress can be measured.
Quick - It takes only 10 minutes to complete, but its impact can last for years.
2. Tailored training exercises
An ECR 360 report will also include feedback and exercises tailored to each individual participant.
Instant and continuous development - This gives them a clear path forward on which they can continue to advance their EQ skills.
Supporting resources - Material provided to each participant includes a copy of Emotional Capitalists, Dr Martyn Newman's internationally acclaimed book describing the business philosophy of emotional capital.
3. Region and language-specific training
RocheMartin's team has delivered EQ training to businesses around the world, giving us a unique insight into the needs of different geographic regions and enterprises large and small.
Multilingual - The ECR report is available in a broad range of languages, giving participants the capacity to benefit from RocheMartin's expertise wherever they are in the world.
A range of reports, each tailored for different circumstances - Choose the ECR and Summary Report to get a comprehensive interpretation of a participant's leadership potential. Use the ECR 360 Multi-Rater Report to develop a thorough understanding of the difference between how a participant and others perceive their EQ skills. Or opt for the ECR Selection Report for effective talent identification that puts your recruitment process on the path to consistent and enduring success.
The Emotional Capital framework has been proven effective with organisations large and small in every region of the world.
Keen to hear more? Get in touch today to start a conversation about the best possible EQ training for your specific needs.