The World Economic Forum's Future of Jobs 2020 report highlighted Emotional Intelligence (EQ) as one of the most in demand skills sought by employers in current times.
This comes as no surprise, as employers are actively seeking to work with individuals who can handle the challenge of harnessing positivity and make better decisions under intense pressure.
The development and management of EQ competencies, both within ourselves and others, is the way to do that confidently and consistently.
In this blog, you'll find everything you need to know about how to become a certified EQ practitioner online. We'll explore the benefits and the science behind RocheMartin's psychometric Emotional Capital Report (ECR), what you'll learn about EQ and the ways you can apply it successfully in a business or educational setting.
Who Can Benefit From Online Emotional Intelligence Certification?
There's great value in becoming a certified Emotional Intelligence practitioner from both a personal and professional standpoint.
Here's some of the common use cases for why individuals get certified with us:
• Professional coaches looking to broaden their offering to the business world.
• Executive management teams seeking to develop their leadership competencies, support employees better and improve business performance.
• HR professionals expanding their skillsets and extending EQ training across their organisations.
• Business school management and academic professionals enhancing MBA and Executive Education programmes.
• Career development professionals striving to develop the traits of the next generation of business leaders.
From our own work over the past 15 years, we've seen demonstrable results in many of the world's most successful businesses:
• Media giant Sky Group's CEO Jeremy Darroch recognised better stress management, decision making and internal working dynamics after over 500 executives used Emotional Intelligence training from RocheMartin.
"This continues to be one of the most acclaimed and effective leadership programmes at Sky to date."

Ralph Tribe, Director of People, Sky
• Through a two year development programme, aerospace industry leader Boeing saw a climate shift across its workforce of greater creativity and empowerment, as well as lower stress levels and enhanced talent retention and attraction performance.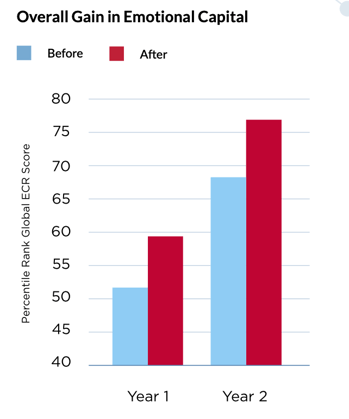 Developing Emotional Capital For Yourself And Others
By becoming a certified practitioner, you will learn the core fundamentals of EQ and be fully equipped to apply it for yourself and others.
You will become an expert in using and delivering our proprietary Emotional Capital products, including our Emotional Capital Report (ECR) - a highly versatile tool in business environments that's recognised as a global benchmark in measuring the EQ of professional people.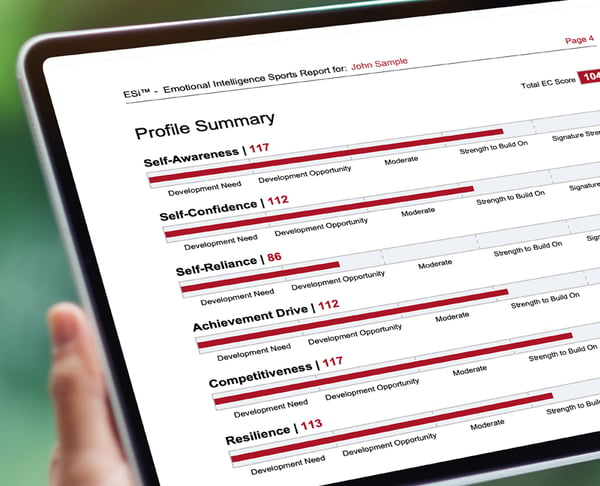 Here are some of the ways the ECR stands out from other ways of assessing EQ:
1. The ECR supplies accurate, multifaceted information about an individual's potential performance across 10 core competencies correlated with effective leadership and management.
2. An individual's detailed scores are benchmarked against a database of 180,000 business professionals and high performing global leaders, and is recognised as one of the most scientifically rigorous psychometric tools within Emotional Intelligence.
3. Our ECR 360 Multi-Rater Report uses a broader evaluation methodology to give you a more rounded view of performance, making it ideal for leadership development programs, executive coaching, and personal development.
4. You'll receive an 18 page coaching manual to supplement your use of the ECR in the business world, alongside tailored coaching strategies.
8 Ways To Apply Emotional Intelligence
There's so many different ways to take advantage of EQ in a business or educational environment once you've completed your certification.
You'll be able to:
1. Develop leadership capabilities by providing accurate information about an individual's potential performance across a range of skills correlated with effective leadership and management.
2. Enable diversity and inclusion by better understanding the people you work with.
3. Build strong-performing teams by identifying and leveraging each individual's strengths.
4. Ensure effective stress management, preventing unnecessary harm to your mental and physical health.
5. Achieve successful cultural transformations that will attract and inspire the right team members.
6. Develop stronger recruitment processes that are more reliable and efficient.
7. Improve talent attraction and retention through inspiring leadership behaviours and examples.
8. Foster a growth mindset, where you believe your basic qualities can be cultivated through your own efforts.
Becoming A Certified Practitioner Online: The Options
We offer two different paths for online certification. You can choose from either a digital (on demand) or live webinar approach.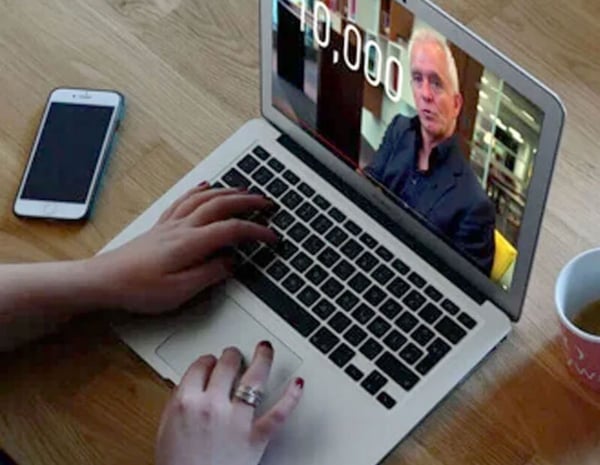 If you opt for the digital course, you'll enjoy:
• Recorded classes that you can watch at your own pace and convenience
• Lessons devised and delivered by Dr Martyn Newman, a world-leading clinical psychologist and expert in Emotional Intelligence
• A variety of teaching methods, including workbooks and a technical manual, videos and Card Sort activities
• Mixed online and real-world assessment methods
In the live webinar course, you'll experience:
• Four half-day sessions, equivalent to our two-day certification workshop
• A variety of teaching methods, including workbooks and a technical manual, webinars and EC Workshop Cards
• Ongoing ECR 360 Feedback Webinars to support your continued professional development through an exclusive alumni membership.
• The reassurance of completing a course accredited by the BPS, CPD and the Association for Coaches
Both approaches have their advantages. If you're completing your certification around your existing work commitments, you may be more suited to the digital course. But if your employer is funding your certification and is happy for you to complete it on work time and on designated dates, the webinar course may be more appropriate.
Learn With Globally Renowned Emotional Intelligence Experts
This is a unique opportunity to learn directly from leading EQ experts and co-authors of the ECR, Dr Martyn Newman (digital and webinar) and Judy Purse MAPS. (webinar).

For the last 20 years, they've combined their real-world clinical, teaching and psychological expertise to deliver Emotional Intelligence training to global business leaders and within some of the world's leading academic institutions.
By participating in the certification, you'll receive the latest theoretical teachings and insights from two lifetime's experience in Emotional Intelligence.
The Science Behind Truly Effective Emotional Intelligence Skills
Modules 1 and 2 of our online courses are designed to give you a richer understanding of Emotional Intelligence and the ECR.
Because our approach is founded in neuroscience and the latest academic research, you'll also get a level of depth that goes beyond most online Emotional Intelligence certifications.
For example, many alternative tools describe aspects of personality and leadership. We take this several steps further, giving you the knowledge and insight to manage, control and enhance the 10 key EQ competencies:
• Self-knowing
• Self-confidence
• Self-reliance
• Straightforwardness
• Self-actualization
• Relationship skills
• Empathy
• Adaptability
• Optimism
• Self-control
"What does self-confidence mean? What does empathy mean? What does it take to build powerful relationships? The ECR gives you a very clear structure. All of these competencies can be measured and you can manage the development progress."

Maria Grigorova, Global Growth Acceleration Director, Mars Inc.
You'll also learn about the science behind the ECR. When you know how the reports are developed and structured, you can be much more confident in your own use of them.
And you'll go through a comprehensive and bespoke transformation and assessment feedback process. During two hours of intense counselling, you'll get an understanding of everything you know about yourself, how you can upskill your EQ, and how you can provide emotional support to those around you.
On a granular level, you'll learn:
Modules 1 & 2
• What ECRs are and how they're used by coaches, leaders and HR professionals
• The neurological and biological foundations of Emotional Intelligence
• How Emotional Intelligence correlates with leadership performance
• The history of Emotional Intelligence and the development of the ECR
• The 10 Emotional Intelligence competencies that support high performance -- and how to develop them
• How to assess and interpret the ECR profiles of others
• How HR professionals use ECR Selection to find high potential employees
Modules 3 & 4
• The most practical and effective ways to deliver ECR feedback, including our proprietary Transformational Assessment Methodology (so good it was published by the American Psychological Association).
• How to review your personal ECR Self Report
• How the ECR 360 Multi-Rater Report can be used in leadership development
• Advanced EQ scoring and interpretation strategies
• How to use psychological tests responsibly and ethically
• How to build the business case for Emotional Intelligence
• How to understand and explain the value of EQ training to individuals and organisations
Modules 5 & 6
• How to facilitate a one-day Emotional Intelligence workshop -- explained in step-by-step detail
• How to teach the 10 emotional competencies critical to leadership success
• How to use Card Sort activities to examine the building blocks of an individual's EQ
• How to help participants develop their own Emotional Intelligence action plans
• The coaching strategies you'll need to help participants respond more effectively to personal and professional challenges
How Are You Assessed and What Happens Once You're Certified?
You'll face an online test at the end of your course and to receive your official certification, you must also conduct a live assignment.
We want certification to be the start of your journey, not the end. When you complete your certification, you'll instantly join our global alumni network of master practitioners. This will provide you with opportunities for ongoing development, workshops, tools, resources and valuable professional networking.
You'll get actionable advice from seasoned business leaders and sales experts that will help you look at the most effective ways to maximise the suite of ECR products to suit your specific goals.
And you'll enjoy access to ongoing ECR 360 Feedback Webinars to support your continued development.
But don't just take our word for it. Here's what some of our certified practitioners say:
"As a complete newcomer to EQ, this… was so insightful and gave me the confidence that we could definitely make this tool work for our organisation. Thank you!"

- Kirsty Albion, HR Manager, Bluestone Resorts

"In a different league to the norm among coaches working with business. Truly motivating and inspirational."

- Participant Feedback, Coutts Wealth Management, UK

"We highly recommend this training to coaches looking to enhance their professional capability and for organisations who are looking for a robust assessment tool to support them in enabling positive and lasting change."

- Darren Robson, Association for Coaching Director, Global Board
Become An Emotional Intelligence Practitioner Today
Sign up to our Emotional Intelligence certification programme today and you'll benefit from:
• Go-at-your-own-pace flexible learning schedules (digital course)
• The ability to learn from home without worrying about travel (digital and webinar courses)
• Fast turnarounds, with our webinar courses either completed in two full days or four half-days over an eight-day period
• Access to the ECR, the global benchmark in measuring EQ
• A global alumni of peers and ECR-certified professionals to network and learn with?
• Ongoing advice and thought leadership
Follow in the footsteps of Fortune 500 companies and get certified to deliver the world's most advanced system for measuring and developing Emotional Intelligence.
Explore our Emotional Intelligence Certification courses today.