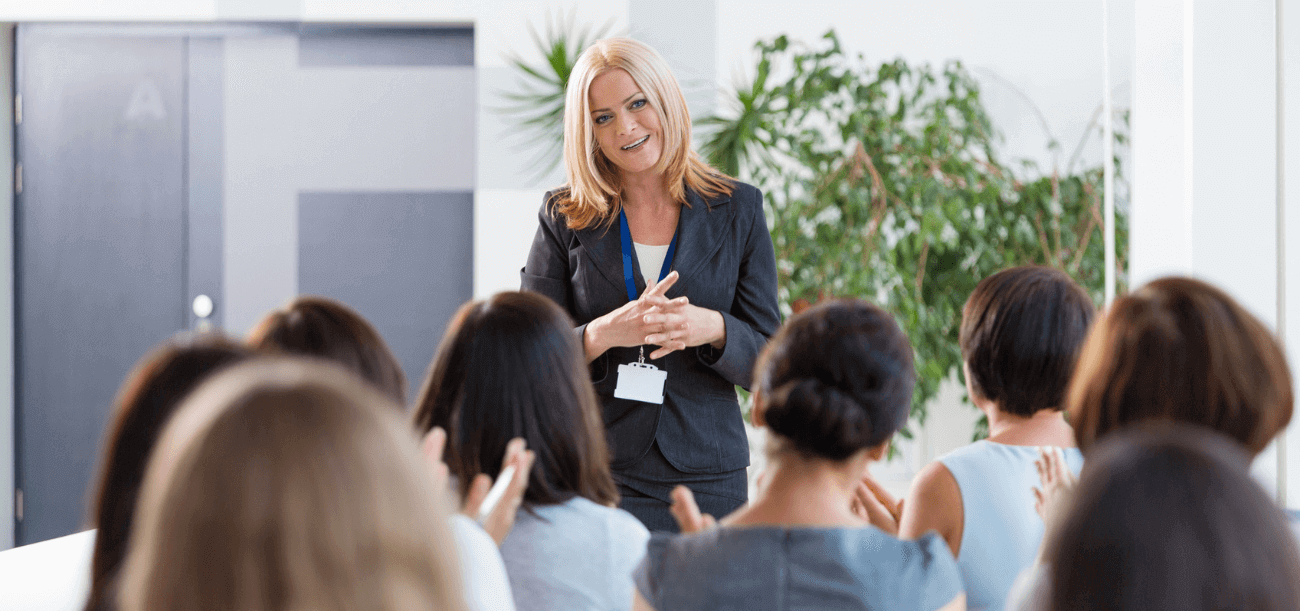 Five leadership coaches explore the value of the Emotional Capital Platform, how Emotional Intelligence certification has transformed their business, and the benefits they've enjoyed from their continued relationship with RocheMartin.
Investing in Emotional Intelligence certification is a serious step for any leadership or executive coach. As well as helping you to differentiate your coaching business, certification can give you added confidence in your coaching abilities. It can also provide positive bottom-line impacts for your company.
That's why choosing the correct Emotional Intelligence certification is such an important decision in the evolution of your coaching business or in-house coaching role.
Jim Brown, executive coach and founder of Ground and Air Limited, provides coaching development and insights with executives and high potentials across media, technology, retail, heavy industry, entertainment and sport.
Jim says: "I was looking for a course that a) ensured I was across the principal uses and relevance of its tools and b) was delivered by true experts in the area. The RocheMartin certification process was tailored, relevant and well presented."
Australian John Gemmell works for VetPartners, where he coaches practice managers and lead vets to develop their leadership skills for themselves, their colleagues and their business.
John says: "Four different reasons made it easy to choose RocheMartin (for certification): there was an overall system explaining Emotional Intelligence; the 10 core competencies were all relevant to the needs of leaders; it was specifically targeted to leaders, rather than having a more general approach; and the programme was presented very well.
"I can now identify my clients' needs and support them from there. I've had so many great conversations, reviews, coaching experiences and -- most importantly of all -- watched people grow through this wonderful programme."
How does the ECR help independent leadership and executive coaching businesses?
The Emotional Capital Report (ECR) is an Emotional Intelligence tool designed specifically for use in a business and leadership context. Backed by scientific rigour and an enormous data set, it is effective for organisations of all sizes, anywhere in the world.
After a 16-year career in the military, organisational development consultant Tony O'Connor used his skills to set up People Dimensions International. He says the ECR has helped him to facilitate leadership growth and transform performance in some of the world's largest companies and biggest brands.
"We needed a tool that was highly valid, could cascade culturally and have relevance in different regions. We also had to ensure the tools we use are based on scientific rigour and are globally recognised. That's why we selected the ECR and ECR360."
He adds: "The RocheMartin toolkit allows our team to bring the learning journey to life and develop the attributes of confidence, optimism, positive attitude, and learning and change agility."
In contrast, Christina Richardson, founder of 3sixty, works with early-stage and scaling-stage entrepreneurs, founders and leadership teams. Yet she has found the ECR to be equally as effective for businesses at the beginning of their journey.
"Soft skills remain a slightly looked-down upon area," says Christina, "and I passionately believe that's wrong. Data is what will change that. Having a tool like the ECR, you can really bring that to life and through good coaching tie it to an individual's performance as a leader or manager. The ECR has created the rigour that makes people pay attention to how they are doing things and not just what they are doing."
Understanding the value of the ECR in a coaching context
Barbara Nugent, founder of Transilient Coaching Limited and EQ.ie, has first-hand experience of the ECR 360. Before launching her coaching business, she spent 25 years in accounting.
"The ECR 360 was critical for me in terms of my own development and leadership," she says. "As a leader, I thought it was amazing. A couple of years later, I decided to move into coaching and the ECR became one of my key tools. It's something I use all the time."
Today, Barbara works with knowledge-based professionals whose formal training has often overlooked Emotional Intelligence.
She says: "People are working at such a fast pace, they don't even have time to think about the fact that there might be alternatives. (But)... you do have control over certain things. You do have choices over certain things. Dealing with conflict is a big thing I encounter. There's also delegation, overwhelm, dealing with difficult relationships at work.
"Because it had been such an important and powerful part of my own development, I really wanted to share the ECR 360. I wanted to be able to explain it and deliver it well.
"You don't just hand these out to people. You sit with your coachees, journey with them and help them to understand the path forward. One of the big things I got from certification was the sense of duty and care. It also gave me the confidence to use the tools. I felt assured that I knew what I was doing, how to begin conversations and that I knew how to explain Emotional Intelligence."
For John Gemmell, the ECR has proven invaluable in his efforts to help his VetPartners colleagues become better leaders.
He says: "One of my primary and initial focus areas is self-awareness as a leader, so the ECR360 is a powerful tool to help both my client and myself. I read Dr Martyn Newman's book The Emotional Capitalist and absolutely loved it."
"I used my certification with a range of leaders to help them improve their self-awareness and develop the Emotional Intelligence skills they needed to allow them to lead more effectively."
Why is the ECR so well received?
A combination of its academic background, clear presentation and business focus nets consistently positive responses from those who experience the ECR.
Jim Brown says: "I chose the ECR because of its direct relationship to leaders globally. Invariably, there's an emotional aspect to what we do in our coaching work. We use this tool to develop awareness, regardless of the experience level of the person we're coaching. We use the ECR to build awareness and isolate areas for development that can be addressed through coaching or a development programme.
"The use of the tool lands well with my client base. It's definitely added to the credibility of my organisation."
Christina Richardson agrees:
"Obviously there are other Emotional Intelligence tools, but they're not about leadership. Our clients want to be better leaders. This is a robust tool that brings data to leadership performance. I love the extra depth that it gave to my coaching skillset."
How do coaching businesses use Emotional Intelligence to strengthen their offering?
As Emotional Intelligence tools, the ECR and the ECR 360 are designed to be harnessed in a range of situations. Christina Richardson runs monthly group coaching sessions, oversees a wider peer-support community, and offers face-to-face or online coaching.
"We focus on performance training," she says, "and many of our coaching interventions will include the ECR. We also provide ECRs for forward-thinking venture capitalists where, as part of their onboarding process, the founders of the company that's received investment will go through Emotional Intelligence coaching with us.
"We've built a product around our certification. I call it the Entrepreneurial ECR, and that was what eventually broke down the door with the VCs that work with us."
Barbara Nugent's work tends to focus on larger group workshops, where Emotional Intelligence can be delivered to an engaged and receptive audience of business leaders. She says: "I'll explain the concept (of Emotional Intelligence) and the 10 core competencies. And I teach it in a business sense. That's why I use RocheMartin: it has that business focus."
Why do coaches continue to work with RocheMartin?
According to Tony O'Connor, RocheMartin's consistently quick responses are hugely appreciated when coaches need reassurance or guidance.
"Support, advice, troubleshooting, and general guidance is always very readily available and accessible," he says. "In comparison with other providers, this process is straightforward, personalised and prompt -- and no query is too big or too small. My experience of working with RocheMartin is wholly positive."
For Barbara Nugent, the success is in the straightforwardness of her certification, tools and client responses:
"I keep coming back to RocheMartin because the tools are so simple. There are 10 competencies. They're easy to understand. My clients like the graphs. The tools look good. It's accessible, and I love all the information behind the ECR 360. The planner at the end is very nice to set out goals and reminders. And the portal has never let me down. It just works."
Find out more about how to become a RocheMartin certified practitioner today.