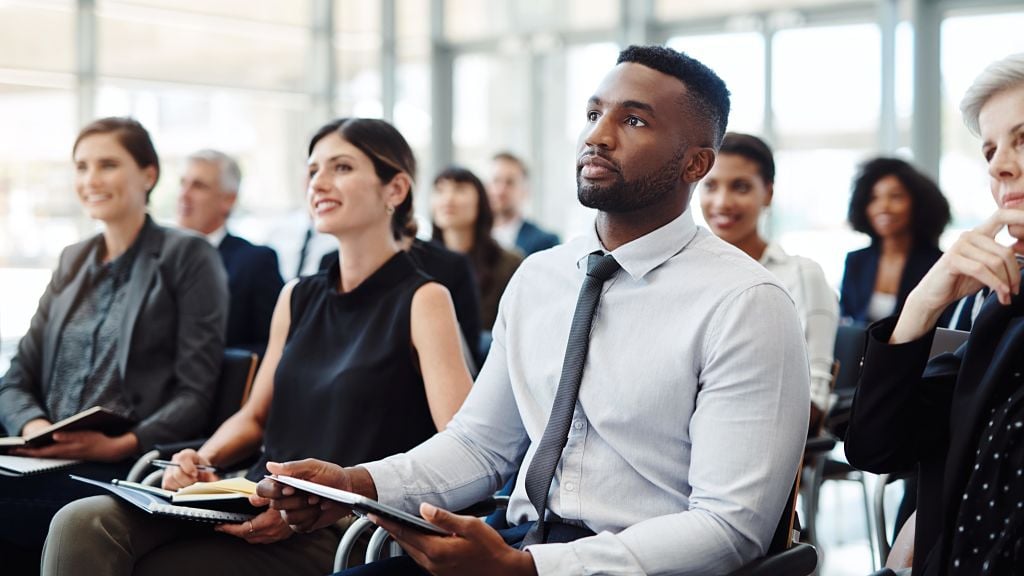 Leaders today are challenged like never before.
They must navigate a completely new business context, with working methodologies changing at unprecedented speed. And so they must equip themselves with a fresh set of skills based in emotional and social intelligence. Those organisations looking to build and transform must have access to capable and emotionally intelligent leaders who can help others reach their full potential.
Traditionally, it has been the role of leadership development programmes to equip leaders with the right tools and skills for the challenges they face.
However, even today those same leadership development programmes often lack specific and dedicated Emotional Intelligence training.
If this is a situation you recognise in your own enterprise, and you are keen to learn how to add Emotional Intelligence into your existing programme, this article is your playbook for success.
Step 1. Identify and overcome internal challenges
Before building Emotional Intelligence training into your leadership development programme, identifying your specific challenges will enable you to target the application of Emotional Intelligence and increase successful implementation.
Over two decades of business, we have seen countless different challenges. The most common include:
Internal resistance to change, where leaders and decision makers believe their existing leadership development programme is functioning well and do not see the need to spend time updating its content.
Scepticism about the value of Emotional Intelligence, which can leave HR directors struggling to secure wider stakeholder buy-in or enthusiasm towards the addition of specific Emotional Intelligence training.
Failure to prioritise, so other issues which are perceived to be more urgent take precedence. Over time, this leads to EQ slipping from the radar entirely.
Misunderstanding how Emotional Intelligence is developed, with a misplaced belief that simply providing content about EQ helps leadership development programme participants to advance their skills.
False equivalence, which can often result in those devising programmes to mistakenly believe that testing for personality is the same as Emotional Intelligence.
Concerns about over-assessing, which often come to the fore when existing programmes already include Hogan tests, StrengthsFinder, or Disc 360 assessments.
To maximise your chances of success, building EQ into a leadership programme should be treated as a strategic exercise.
First, you must aim to first generate an openness to the idea among senior leaders and the wider HR team. After this, you should demonstrate the links between high EQ and strong business performance. Finally, you must find a way of establishing enthusiasm across the organisation.
Step 2. Secure stakeholder buy-in to introduce EQ into your leadership development programme
Generating a willingness to consider Emotional Intelligence training is the first stage of your mission to embed EQ skills into your leadership development programme. We recommend our clients do this by:
Showing the depth and breadth of the research base that powers Emotional Intelligence training. EQ is not a soft skill. It is built in scientific and academic rigour, with RocheMartin alone having analysed almost 150 peer-reviewed studies from the world's leading institutes.
Linking Emotional Intelligence training to a specific business need and demonstrating how it has

the potential to improve any organisation's performance

.
Securing senior support that can internally 'sell' the benefits of Emotional Intelligence training to participants who are set to join the company's leadership development programme.
Establishing a pilot to show the success of EQ training. This can then be used to generate enthusiasm and secure widespread buy-in across the organisation.
🔍 Top tip: With partners like RocheMartin, you can articulate the benefits of EQ training with data. We've gathered normative data from more than 180,000 high-performing leaders around the world. This facilitates real and credible data-led comparisons, allowing you to benchmark training progress against the world's most successful professionals.
Step 3. Build EQ into a leadership development programme
By this stage, you may have convinced your colleagues that investing in Emotional Intelligence training will strengthen your company's leadership development programme. You might have been able to demonstrate the benefits it will bring and the advances you will see.
But without a clear plan for implementation, it can still be frustratingly difficult to place EQ training into an existing programme. A strategic and well-considered plan must be devised and executed.
Here's our seven-step guide to building EQ into your leadership programme.
1. Engage your participants
Give them a 'why', so they can actively buy into the concept of and reasoning behind EQ skills development. Without that strong and early engagement from your participants, your leadership development programme is unlikely to achieve its objective.
2. Use benchmarks
Tools such as the ECR and ECR 360 give people an understanding of where they start in their EQ journey, and enable them to monitor and measure their progress as they continue with their training. Being able to see clear forward momentum is hugely motivating.
3. Encourage participants to set EQ goals
Research has shown that a participant's performance in training programmes increases substantially when they have clear objectives to work towards and meet. The benchmarks secured in the previous step give everyone the ability to set measurable targets.
4. Model EQ skills in your leaders
Senior executives must be ready to embrace and live by the behaviours identified in their Emotional Intelligence training. Seeing these real-world examples on a day-to-day basis provides a powerful learning opportunity for all other members of staff.
5. Provide opportunities for practice and feedback
Emotional Intelligence training is not something that can be effectively delivered in a single session. It requires an ongoing dialogue with participants, with practice and repetition monitored over time and progress feedback delivered regularly.

6. Offer coaching or mentoring to reinforce EQ learnings
The value of Emotional Intelligence training is maintained, and often greatly enhanced, when targeted coaching support is offered to participants as they seek to realise positive change.

7. Measure a participant's progress against their initial targets
Accountability, and the clear ability to assess progress and see how far a participant has travelled and how close they are to achieving their goals, is a proven motivation for programme participants. It is also a unique opportunity to start to understand the return on investment each participant has secured.
Step 4. Access extra support if required
In today's business environment, it's clear that Emotional Intelligence should be an essential part of all leadership development programmes.
So to protect your employees, and give leaders and executives the tools and insights required to drive your business forward, adding Emotional Intelligence to your leadership development programme is the single biggest advance you could make.
If you are attempting to embed EQ training into your leadership development programme right now, the tools and strategies mentioned in this post should help you overcome any internal resistance and challenges.
Your next steps
However, please feel free to reach out to us if you require any further support. RocheMartin has more than 20 years' experience of working on leadership development programmes in the world's most successful organisations.
We know how crucial measuring the impact of these programmes is and so we can talk you through the measurable results that we helped Boeing, Sky, and Oracle to achieve.
Get in touch today to start a conversation about the best possible EQ training for your organisation's specific needs.