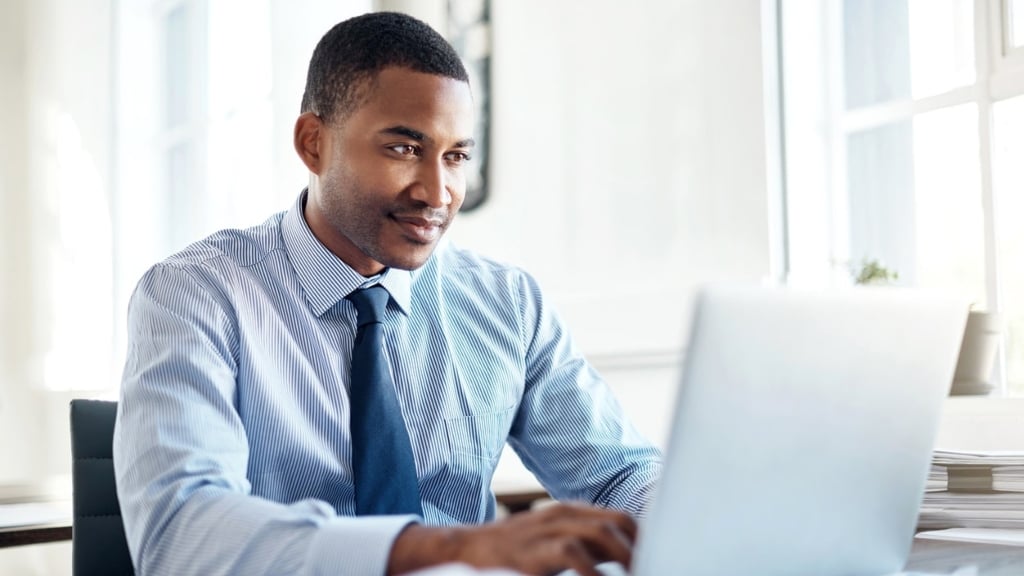 In today's increasingly complex, inter-connected and fast-paced business world, Emotional Intelligence (EQ) is becoming the key currency of success. Leaders who demonstrate high levels of EQ consistently outperform their peers. And the same applies to entire organisations, too: those with high levels of EQ embedded into their culture have been found to be more productive, more innovative and more profitable than their competitors.
So being able to accurately measure and assess Emotional Intelligence is now a critical piece of business intelligence. Armed with this knowledge, businesses can understand more about their immediate prospects and make informed decisions about their training investments.
In this article, we'll detail four of the best tools currently available to measure and assess Emotional Intelligence. We'll also reflect on how EQ measurement is only the starting point, and what proactive steps intelligent organisations can take to ensure they achieve ongoing growth in their EQ skills.
Four of the best Emotional Intelligence assessment tools
1. The Emotional Capital Report (RocheMartin)
Developed following years of scientific and academic research, including analyses of almost 150 peer-reviewed papers, the Emotional Capital Report is often considered the gold standard EQ measurement tool among the business community.
Participants undertaking the ECR need to set aside just 15 minutes to answer a series of relatively simple questions. Based on the participant's answers, the ECR then provides an EQ score split into the 10 competencies of RocheMartin's Emotional Capital framework. Those competencies are: self-knowing, self-control, self-confidence, self-reliance, empathy, relationship skills, straightforwardness, adaptability, optimism, and self-actualisation.
Narrative descriptions of the leadership behaviours associated with each competency are included in the 19-page report provided to all participants.
The resulting EQ assessment also includes a validity indicator and provides participants with a benchmark score against which they can continue to measure any future progress. The ECR is built on very good statistical validity, includes a bespoke Action Plan for participants to follow after they have completed their assessment, and offers tailored coaching strategies for personal improvement.
"One of the great things about the Emotional Capital Report is that it puts a lot of these concepts into the language of business."

Jeremy Darroch, Group CEO, Sky
The ECR is designed specifically for assessing EQ in the context of leadership, with precise behaviours operationalised and applied to the professional context. Rather than the average person, it is normed against 3,240 high-performing leadership professionals in Europe, Australia and the USA. It has been proven to measurably change leadership behaviours, is available in different languages, and is complemented by a range of supporting RocheMartin resources including online coaching, peer networking, and books.
2. The Emotional Quotient Inventory (Bar-On)
The EQ-i is another well-known and widely respected tool for measuring EQ. It poses 133 questions and statements to participants, prompting them to respond through a five-point Likert scale.
The EQ-i assesses participants across 15 emotional and social competencies grouped into five separate factors. They are: (intrapersonal) self-regard, emotional self-awareness, assertiveness, independence, self-actualisation; (interpersonal) empathy, social responsibility, interpersonal relationships; (stress management) stress tolerance, impulse control; (adaptability) reality-testing, flexibility, problem solving; and (general mood) optimism, happiness.
3. The Mayer-Salovey-Caruso Emotional Intelligence Test (MSCEIT)
An abilities-based test, the MSCEIT measures participants against Mayer and Salovey's four-branched EQ model. It takes approximately 45 minutes to complete, with participants answering 141 questions before receiving a breakdown of their EQ skills in perceiving emotions, facilitating thought, understanding emotions, and managing emotions.
The MSCEIT was developed by academics at Yale and the University of New Hampshire and questions are based on everyday scenarios. A normative sample ensures results are robust.
4. The 360 EQ (Talent Smart)
The 360 EQ has been taken by more than two million working professionals. It uses Hollywood movie clips to bring Emotional Intelligence to life and participants can do the test twice more after their initial test in order to accurately measure any progress they make.
The 360 EQ takes just 10 minutes to complete and provides participants with insights into their overall EQ, self-awareness, self-management, social awareness, and relationship management.
Measuring Emotional Intelligence is only the starting point
While it is now critical for businesses to proactively measure the EQ of their key staff, that is not the end of the journey. To achieve measurable progress and meaningful results, businesses need to commit to improving their EQ capabilities at every opportunity. After completing an EQ assessment such as the ECR, there are several different ways to continue to develop your Emotional Intelligence. These include:
Formal training through tailored workshops and webinars delivered by Emotional Intelligence experts.

Online training delivered through a platform like SmartCoach, which provides on-demand videos that users can access wherever and whenever is most convenient for them.

One-to-one coaching sessions with certified RocheMartin coaches listed in our Partner Directory. These sessions are fully bespoke to the individual participant, helping to talk through and understand the goals and objectives they can work towards to fully develop their EQ competencies.
What is the value of improving Emotional Intelligence in a business setting?
Businesses big and small in all parts of the world have seen measurable and direct impacts from their investments in EQ training and development with RocheMartin.
Telecommunications giant Optus, for example, saw a 16% increase in leadership, a 6% increase in engagement and a 6% increase in customer focus after committing to a tailored EQ leadership development programme. The programme involved benchmarking, executive coaching, and the use of online training platform SmartCoach. The impact was significant.
"If you can drive cultural change using the Emotional Capital framework in a large technical organisation like ours, you can drive this sort of positive change in any organisation on the planet."

Karim Nejaim, Engineering Director, Optus
International software company Oracle used EQ training to increase the number of contracts its salespeople could successfully negotiate. Understanding that buyers tend to favour people they know, like and trust, Oracle invested in improving the emotional skills of its salesforce in order to build stronger relationships and close more deals.
"The RocheMartin Emotional Intelligence platform has completely transformed our business development culture. Our sales team is more confident in its approach and this has led to exceptional commercial results."

Daniel Van den Broeck, Optus Senior Vice President, Applications Northern Europe
Aerospace leaders Boeing also saw measurable progress after understanding the potential impact of improved EQ levels. Struggling with executive burnout and high turnover rates that generated significant extra costs, it invested in a tailored EQ leadership programme that delivered marked rises in openness, adaptability and empathy alongside noticeable reductions in stress.
"Improving leaders' Emotional Intelligence can make a big difference to the atmosphere at work but change will not happen overnight. Engineers and technical folk respond well to objective data, not general statements. The Emotional Capital programme took what is an academic concept and broke it down into manageable chunks of information . . . It took a technical approach in that the skills were broken down into components and explained in a way that made sense to them."

Sandra James, Senior Manager, Boeing Defence Australia
Start your Emotional Intelligence journey today
Whichever EQ assessment tool you choose, it's simply imperative that you take concrete steps to improve the EQ skills of your business's leaders. The ECR is one of the world's most trusted EQ tools for leaders and high-performing professionals and its benefits are not to be underestimated. There's never been a better time to secure the personal, professional and bottom-line growth that advanced EQ training can provide.