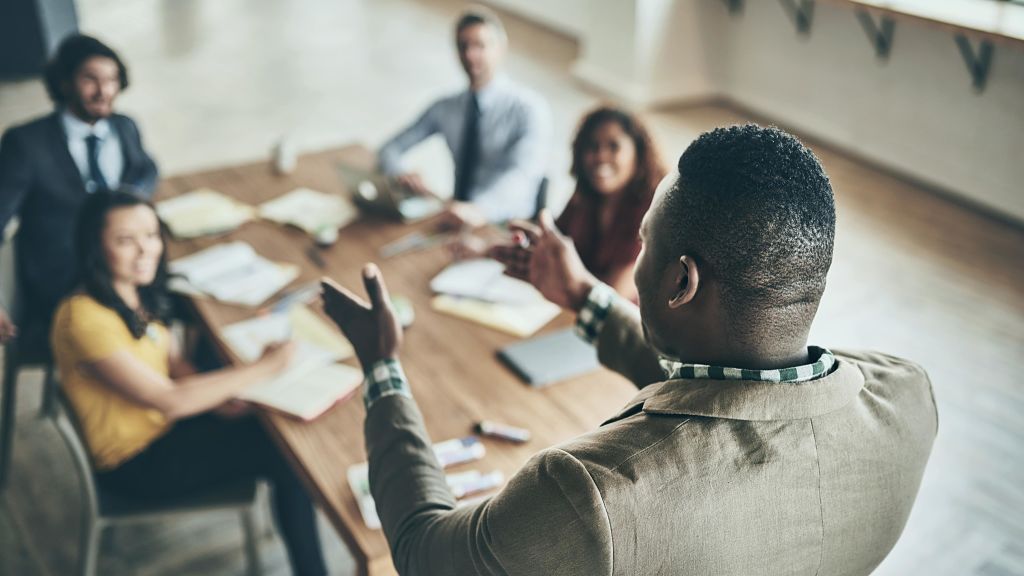 Few roles are quite as challenging, demanding, and unpredictable as enterprise leadership.
Every day, responsibilities grow increasingly complex and new problems emerge at breakneck speed. But even in the most challenging and disruptive years, three of the biggest challenges faced by enterprise leaders remain consistent.
They are:
Developing positive leadership skills across the organisation
Improving business performance both in terms of productivity and profitability
Building and sustaining an effective leadership team with bench strength and succession planning inbuilt and accountability and responsibility spread as deeply as possible across the organisation
All of those aims can only be achieved with significant understanding and application of Emotional Intelligence (EQ)
In this post, we will look at the crucial importance EQ plays in building and sustaining an effective leadership team – and why ambitious leaders determined to achieve the best possible results for their organisations must make EQ a central part of any leadership development programme.
There is a problem with traditional leadership development programmes
Too often, participants in a leadership development programme are met with courses that focus entirely on knowledge. Classroom-based content might cover subjects like:
Leadership styles
Motivation
Collaboration
Vision
Strategic thinking
Business planning
Analysis
While this has some value, it does not deliver the depth of insight needed to help participants become truly great leaders.
In the last two decades, we have moved from a knowledge-based economy to a relationship-based economy. Leaders must move beyond human capital and understand that real value is now generated by creating emotional capital. Leaders who are conscious of managing their own brand to inspire others and create emotionally-engaged employees are those who do best in today's competitive environment.
Effective leadership is not – and never has been – about possessing a high IQ. Millions of people around the world have extraordinarily high intellects, but only a small percentage of them are equipped with the toolset necessary to be a consistently inspiring leader. Unfortunately, traditional leadership development programmes rarely provide the depth and focus needed to help leaders excel in the areas they need to.
So what is being overlooked? What separates those with high IQs from those with high leadership skills?
Emotional Intelligence is the crucial missing piece of the leadership jigsaw
If a leader lacks the critical emotional skills needed to get the best out of those around them, their teams will show up to work but will never truly engage with the task at hand.
In fact, there is a clear connection between leadership, EQ and high performance that has been long established by peer-reviewed academic and scientific studies. Businesses and leaders operating with high levels of Emotional Intelligence have been proven to achieve better financial results, happier workplaces, higher retention rates, increased creativity, and improved sales performance.
If your leadership team is dysfunctional, or your business is not performing to the levels you would like, improving the EQ focus in your leadership development programme is a significant first step to helping you achieve a fundamental transformation in your business's operations and outlook.
Some traditional leadership development programmes do include elements of EQ, but they rarely go beyond simply paying lip service with small, theory-based teachings.
Any business incorporating deeper EQ teachings in its leadership development programme immediately jumps into the top 15% of businesses, according to a Citibank/RocheMartin survey of senior executives.
How can traditional leadership development programmes be improved with EQ?
All aspects of a traditional leadership programme can benefit from being delivered in tandem with EQ sessions. The key to success is simply to ensure that your programme starts with EQ, because it gets to the core values needed for successful leadership and opens up participants to a continuous learning journey.
Building strong and effective EQ skills takes time. Research demonstrates that emotional and social skills require distributed practice rather than massed practice. Participants need to understand that their leadership development programme will, over many weeks and months, help them to develop their EQ skills one step at a time.
By acknowledging that fact and delivering EQ training with consistency and patience, a leadership development programme can:
Drive positive change across the organisation
Enable people to be the best leader they can be and to perform at their peak
Increase an enterprise's overall productivity and profitability
Ready to get started?

Here's our recommended seven-step playbook for integrating EQ into your existing leadership development programme:

1. Listen to stakeholders - Before you make any changes to your leadership development programme, take time to listen to what your stakeholders think is important and what they want to see in any new version. This builds vital trust and support from key and senior individuals as you embark on changing what may be a longstanding initiative.

2. Present the data around the effectiveness of EQ - By showing that your recommendation to incorporate EQ is well researched, and that EQ has significant evidence of success, you will increase your chances of winning initial support. Build on this further by making the connections between what EQ delivers and your business's wider objectives.

3. Build a buzz - And encourage the first few participants to experience the new EQ learnings to talk positively to peers and colleagues about that initial engagement.

4. Start small and gather both quantitative and qualitative data - This approach gives you the firmest footing on which to cement EQ into your leadership development programme on an enduring basis.

5. Build an advocate network - Once you are confident in your revised leadership development programme, find other positive supporters and try to spread EQ through the entire organisation so that everyone is attempting to learn the same things.

6. Consider rolling out EQ training further - For example, to individuals in the organisation who are looking to develop their coaching skills. This enables you to build a bank of certified trainers who can help to spread EQ training across the company. It also helps to generate even more buzz and pique the interest of line managers in different parts of the business.


7. Understand that this process takes time - You will see some initial results immediately, but it takes patience, collaboration, and support to create the substantial changes you desire and to build a truly emotionally intelligent organisation.

Watch now >> How to build Emotional Intelligence into your leadership development programme
Is the effectiveness of EQ actually proven?
Yes. A RocheMartin analysis of 8,000 professionals from 11 different geographical regions revealed that the higher an individual's EQ, the greater their ability to adapt constructively to disruption, maintain positive focus, and manage mood. All of these are critical traits for successful enterprise leaders.
EQ also contributes to substantial growth and financial success. 'Firms of Endearment', Raj Sisodia's ground-breaking study, identified 72 high EQ companies and found that they outperformed the S&P 500 by 10.5x over a 15-year period.
RocheMartin's own work with partners operating in high-pressure commercial environments, such as Sky, Oracle, and Boeing, has also demonstrated the real-world benefits of strategic EQ training.
What challenges can a leader tackle when equipped with high levels of EQ?
In a disrupted world, high levels of EQ sets up your organisation's future leaders for enduring and long-term success. It leaves them better equipped to handle all manner of workplace challenges, including:
Fixing a toxic culture
Improving business performance
Reacting to economic changes
Complex sales negotiations
Setting the strategic direction
Recruiting well
Dealing with toxic employees
Read now >> Emotional Intelligence training: how EQ helps business leaders navigate 7 key challenges
Make EQ central to your revamped leadership development programme
Give your organisation the best possible chance of progress, success and enduring profitability by making EQ training a central part of your leadership development programme.
By doing so, you'll equip your future leaders with resilience, confidence, empathy, control, discipline and optimism – all of which are crucial attributes that are proven to contribute to a company's overall success.
By embracing EQ training and putting it front and centre among your future leaders, you can build a workplace environment set up to thrive for the long term, delivering year after year of consistent growth and financial success.
Get in touch today to start a conversation about the best possible EQ training for your organisation's specific needs.