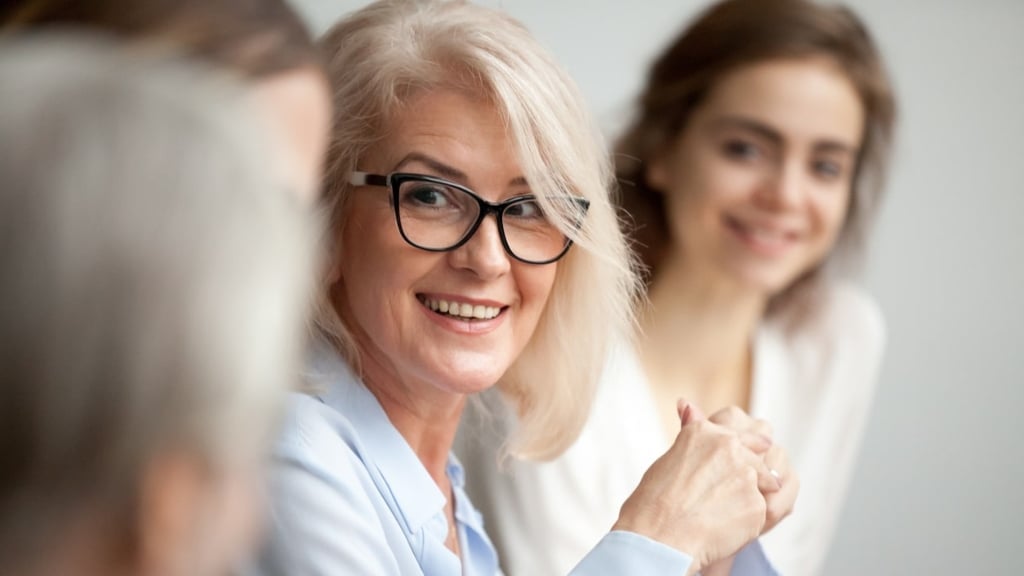 Today, Emotional Intelligence is a cornerstone of some of the world's most successful leaders and organisations.
Put simply, it enables businesses to solve needs like delivering effective talent development programmes, increasing recruitment success rates, delivering extra commercial revenue, and boosting employee wellbeing.
With this in mind, Emotional Intelligence skills are in high demand. In fact, 71% of employers value Emotional Intelligence (EQ) over IQ.
For coaches and consultants, offering Emotional Intelligence training opens a myriad of ways to engage with an organisation. Whether it's helping to tackle key issues such as sales performance, or supporting the wellbeing of employees, certification immediately positions you and your business as capable of supporting large organisations and senior business leaders with a multitude of challenges.
Essentially, being a certified Emotional Intelligence practitioner proves a vital differentiator in a crowded coaching market with few (if any) formal entry requirements.
If you're not sure if an Emotional Intelligence certification is right for you, it can be hard to commit the time to the training. So we've put together the most common questions coaches ask us before taking the leap.
Let's dive in…
Shortcuts:
What is the Emotional Intelligence certification process?
The first step to gaining certification is to do an Emotional Intelligence training course. To maximise the use of your training and generate ROI, we recommend this five-step process.
Step 1. Get Emotional Intelligence certified
This training teaches you exactly how to deliver and measure the impact of Emotional Intelligence coaching sessions. In particular, we teach you how to use the ECR (an advanced tool to measure an individual's Emotional Intelligence skills against the world's top performing leaders).
You can take a look at some of the training options here.
Step 2. Identify your client needs for targeted selling
Emotional Intelligence training is relevant to a range of positions in a typical corporate organisation. That's why it's key to understand and explain how businesses can benefit from it. For example, you could identify issues like mental health support, cultural change, leadership development or low sales performance.
Step 3. Get started with an ECR
Running an ECR assessment as early as possible is one of your first steps with a client. Not only does it provide a unique way to assess and score Emotional Intelligence at the start, but the ECR also automatically provides tailored recommendations based on these scores.
Step 4. Secure long-term engagements
Building long-term relationships with your clients largely relies on your ability to monitor, assess and build tailored plans for Emotional Intelligence development. That's why you need to be able to give accurate and advanced interpretations of the ECR.
Step 5. Continuous improvement
Six months after the start of your engagement, you can then conduct a second ECR test with all of your participants. This will reveal the specific progress your participants have made across each of the 10 Emotional Intelligence competencies.
Finally, you can access reports summarising these improvements and recommendations to enhance the programme in subsequent years. These provide your clients with enormous value and increase the likelihood of your coaching business securing ongoing engagements.
"Having an Emotional Intelligence certification brings credibility, depth, and trust to the coaching work. It's important to have a certification in a rigorous, evidence-based tool. It is not overly theoretical compared to other products on the market."

Dr Mary Collins - Royal College of Surgeons (RCSI)
How does Emotional Intelligence certification work?
Certification instantly boosts your credibility and brings trust to your business.
With RocheMartin, you get access to robust, rigorous and scientifically-proven coaching methods. This enables you to stand out as a beacon of quality, dependability and value in an industry packed with a continuous flood of new and unproven entrants.
We also provide you with a range of support to help you to secure more clients and grow your business. This includes:
An 18-page coaching manual to supplement your use of the ECR
Client assessment and evaluation frameworks
Sales presentations and client pitching materials
Monthly educational webinars and Q&A sessions with expert Emotional Intelligence coaches
Access to our alumni network of over 2,000 certified practitioners
On top of that, the unique reporting and measurement of Emotional Intelligence through the ECR means RocheMartin certification gives coaches and consultants the opportunity to tie their clients into longer-term engagements.
By being able to revisit a client's scores and plot their progress against clear measurements, you are offering a distinct ROI and building stronger foundations for enduring business success.
"I use Emotional Intelligence to help leaders, colleagues and team members manage relational challenges. It helps everyone to appreciate different perspectives, styles and approaches to communication and conflict, as well as different understandings of management and leadership."

Patrick Boland - Managing Director, Conexus
What are the Emotional Intelligence certification training options and how long do they take?
With RocheMartin, you can access training through a number of flexible certification options so you can train whilst running your business:
1. Webinar Emotional Intelligence Certification
This involves either four (basic) or six (advanced) three-hour live webinars. An intensive basic certification course can be completed in just two days and the advanced certification can be spread across four to six days.
You will work with others and have access to best-in-class interactive tools. This option is also useful for networking with others - it's live and fully interactive, including breakout rooms and role-plays to help you gain the most from the training.
2. On-Demand Emotional Intelligence Training
This is available to you 24/7. This option is ideal for coaches wanting to learn at their own pace and in the comfort of their own surroundings. Your training includes an in-depth mix of videos, workbooks, journals, digital sort cards and interactive tests.
3. Face-to-Face Emotional Intelligence Training
This gives you all the same world-class learning material as digital and webinar students. It also has the added advantage of networking and building lasting partnerships with the other experienced professionals completing the training at the same time as you.
Explore our range of Emotional Intelligence certifications here.
How long does the RocheMartin Emotional Intelligence certification stay valid for?
With RocheMartin, once you've completed our Emotional Intelligence certification process you don't need to re-certify. We do however encourage you to stay active as a certified practitioner to ensure your Emotional Intelligence coaching experience develops quickly.
You also have the support of a community of over 2,000 other certified practitioners and our own team of Emotional Intelligence experts - for life.
We run coaching workshops and webinars and provide ongoing resources and materials to help coaches and consultants continuously improve their Emotional Intelligence coaching skills and make the most of the ECR.
"I keep coming back to RocheMartin because the tools are so simple. There are 10 competencies. They're easy to understand. My clients like the graphs. The tools look good. It's accessible, and I love all the information behind the ECR 360. The planner at the end is very nice to set out goals and reminders. And the portal has never let me down. It just works."

Barbara Nugent, Transilient Coaching Limited and EQ
What makes RocheMartin different from other Emotional Intelligence certifications?
The key reason coaches choose RocheMartin is simple: coaches are trained to use and interpret the ECR - the only EQ assessment in the market that measures Emotional Intelligence against the world's highest performing leaders.
Underpinned by an analysis of 142+ scientific papers and the largest normative sample of more than 180,000 profiles of the highest performing leaders, the ECR is trusted by many global organisations such as Sky, Boeing and Oracle (find out more here).
Plus, compared to other Emotional Intelligence frameworks, RocheMartin's tools enable coaches to:
Produce bespoke skills benchmarks for every individual within a business in just 10 minutes - This is measurable and so enables you to prove the impact of an Emotional Intelligence training programme at a later date.
Gain ready-made tailored training exercises - An ECR 360 report will also include feedback and exercises tailored to each individual participant to provide a clear path for them to develop their skills.
Reach a wider audience with region and language-specific training - The ECR report is available in a broad range of languages.
And you always have our support. Ongoing advice and thought leadership is also provided directly by RocheMartin's founders and senior executives.
Find out more about the Emotional Capital Report in this video:
In summary
Emotional Intelligence certification makes gaining (and keeping) clients easier and more satisfying for you.
RocheMartin's approach to Emotional Intelligence training and its ECR report will provide insights into your clients that you wouldn't have otherwise.
This will position you to connect with clients on a deeper level and generate longer-lasting engagements.
If you have any questions, we're right here to help you.
Get the certifications, enquiries and long-term engagements you need to grow your business today. Book your RocheMartin Emotional Intelligence Certification course.