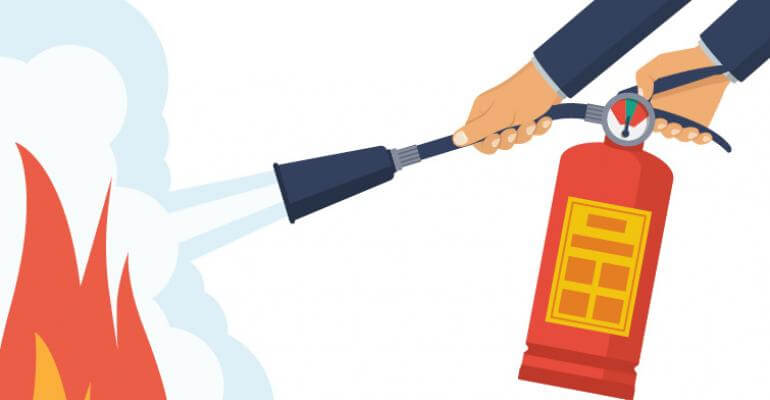 The phrase "crisis management" is, of course, relative. From a cyber hack effecting millions to a single case of poor customer service that goes viral. From a major oil spill to a misplaced gaffe from a senior member of staff.
But it is at times like this that Communications Directors and PR Agencies really earn their money. And if you look back at the news stories surrounding these incidents then it's clear that those companies that make it through, or indeed even improve their standing, do so largely due to emotionally intelligent leadership.
Perhaps we should start with an opposite example. After the Gulf of Mexico oil spill the PR Team at BP thought it would be good idea to have the then CEO, Tony Haywood, walk down a beach talking to camera and utter the statement "I just want my life back". Considering that death toll in that disaster was still rising, it should have come as no surprise that far from helping BP it made it even more difficult for them. It showed a clear lack of empathy with the victims of the accident and you didn't need to be a psychologist to see that!
The opposite of that is the emotionally intelligence leader. The CEO who can make the customer feel that they understand their complaint. The Director who can not only stay calm but see a way through the crisis.
Carolyn McCall, Indra Nooyi, and Satya Nadella are all held up as examples. Leaders who have sometimes made small measures to heighten their brands. From personally answering a single customer complain like Carolyn McCall or writing handwritten letters to employees like Indra Noovi.
Emotional intelligence covers 10 core competencies, all of which are important in these situations, but I'd like to focus on three:
Empathy
Throughout western society there is a major disconnect between the average person and those "in power", including business leaders. CEOs need to demonstrate that they genuinely understand their customers, and what matters to them. Those leaders that can show that they understand and appreciate even the smallest complaint, and show that they want to resolve it are those that are given the time, and sometimes forgiveness, to make it right.
Optimism
The cynic may say that seeing opportunity in adversity is somewhat callous. However, being able to see the light at the end of the tunnel during a crisis is a key skill that CEOs must have to navigate those times. Resilience in the face of a crisis, particularly if others around them are faltering, is one the most important attributes. Remember, that a leader has a responsibility to their customers, their staff and their shareholders and it is their role to push the company through to the best possible outcome.
Self Reliance
"The buck stops here" used to be the sign on every CEOs desk. A time of crisis requires a leader who is confident in their ability to make a decision and to see it through. Those bosses that seen to flounder or pass the buck to others are not those with this skill.
Of course, these competencies shouldn't be taken in isolation. It is together that they offer the best chance of overcoming a crisis.
It used to be the case the spin doctors would have their CEOs "media trained" to deal with such events. With the growing discontent amongst the public, and indeed staff, that is simply no longer enough. So, if you are a PR Director or Agency you really need to make sure your CEOs are emotionally intelligent enough to deal with that crisis whenever it comes.
About the Author:
Martyn Newman, PhD is a clinical psychologist specialising in Emotional Intelligence (EQ) and Mindfulness. Dr. Newman is the author of the best-selling book Emotional Capitalists and newly released The Mindfulness Book, and is the cofounder of RocheMartin. He is also co-author of the Emotional Capital Report™ – the global benchmark for defining, measuring and developing EQ and workplace performance and the ESi – the world's first tool to help define, measure and build emotional intelligence as it pertains to elite sports performance.